---
Property & Facilities Management (PFM) Congress











12-13 May, 2009 - Bangkok, Thailand
In recent years Facilities Management has become top management and financial priority at all the industries across the country. Business entities have come to realize that maintaining a well-managed and highly efficient facility is critical to success. However, creating competitive facilities is no easy task and vital areas need to be taken into consideration.
Cost reduction and restructuring as well as all the resources, process reengineering, organizational changes are all crucially necessary to make that possible.
Besides that, the practitioners have to keep pace with the on- going issues such as the going green policy in building management and dealing with the cost fluctuation difficulty due to the economic instability and tremendous increase in fuel price. This situation brings even more challenges to facilities practitioners. By only learning from the experts in the successful case studies as well as keeping up with latest technology, you will be able to equip yourself with the practical strategy to manage your property in a more efficient way.
The 3rd Annual Property & Facilities Management (PFM) Congress is the ideal platform to address the emerging & challenging issues in the evolving PFM arena within the region and across all industries. It is an event that will enable PFM professionals to position themselves as a strategic business partner. Don't miss this great opportunity to meet, network and exchange ideas with professionals like yourself, in the quest of transforming your building into your business's best investment.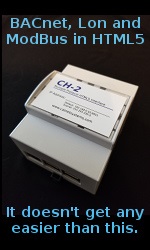 The key benefits of attending this congress are:
Gaining insight on practical property management strategy to maximise your corporate goal
Keeping pace with the latest technologies to achieve your building's optimum performance
Acquiring useful maintenance management knowledge to ensure your facilities' performance improve continuously
Applying effective sustainable strategies to your existing buildings and ensuring that they are well- managed
Keeping abreast with the development in environmental issues that would facilitate the strategic planning for your building
Implementing effective energy efficiency management skills to minimise your operational expenses
The congress features a great exhibition with numerous products and a two-day conference that includes 4-streamed sessions:
• Stream One: Green building and Technologies
• Stream Two: Energy Efficiency Management
• Stream Three: Reviving Existing Building
• Stream Four: Building Sustainability
For more information visit www.pfmcongress.com
---


[Click Banner To Learn More]
[Home Page] [The Automator] [About] [Subscribe ] [Contact Us]