---
FOA Creates Comprehensive Reference Web Site For Fiber Optics











The FOA has created a new free online reference site for fiber optics that contains the most comprehensive collection of information on fiber optics available anywhere. This unique reference site was created as a complement to traditional textbooks like the FOA's Fiber Optic Technicians Manual but it can be kept up to date more easily, can be accessed from anywhere and is much less expensive than printed books.
The new FOA site was created as a reference site for schools and students studying for FOA certifications and as a readily available reference for FOA-certified technicians needing a refresher course or a place to find information they need while on the job. In keeping with the FOA's charter to promote the use of fiber optics through education, the site is available to anyone interested in fiber optics at no cost.
"The Internet has lots of information on fiber optics," said FOA President Jim Hayes, " but it's often written from a commercial point of view, outdated, incomplete and very difficult to find using search engines. The goal of the FOA Online Fiber Optic Reference is to provide more complete and technically correct information on one web site available to everyone for free."
The site is comprised of basic reference materials in conventional web pages, topical tutorials in slide-show format and reference documents formatted for easy printing. For example, from the site you can read about fiber optic termination, watch a slide show tutorial on termination and see a "virtual hands-on" step-by-step lesson on how to actually perform the termination. Typical hands-on processes like cable preparation, termination, splicing and testing are covered in great detail. Study guides are available for both students and instructors.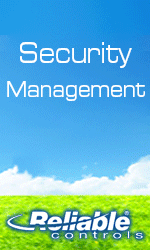 The FOA fiber optic reference site is organized to make it easy to find information through a linked table of contents. Recognizing the growing use of portable web- enabled devices like the iPhone and other smart phones, the site is formatted simply so most pages can be viewed easily on a small-screen device as well as a larger computer screen. Access by portable web devices means the site can be accessed from the job site by techs needing some information or advice.
The FOA Online Fiber Optic Reference Guide is online at http://www.thefoa.org/tech/ref/
The Fiber Optic Association, Inc. is an nonprofit educational organization chartered to promote fiber optics through education, certification and standards. Over 200 FOA- Approved schools around the world have certified over 25,000 fiber optic technicians since 1995. The FOA offers free online introductory fiber optic tutorials for everyone and training for instructors at FOA-Approved schools.
For more information on the FOA, see the organization's website http://www.thefoa.org/
---


[Click Banner To Learn More]
[Home Page] [The Automator] [About] [Subscribe ] [Contact Us]