---
TAC and City's Affirmative Action Office Join Forces to "Retrofit Houston"











Conference Highlights Opportunities for MWBE Contractors
HOUSTON – Nov. 12, 2008 – As the first U.S. city within the C40 Cities Climate Leadership Group to engage in the Clinton Foundation's Climate Initiative Energy Efficiency Building Retrofit Program, the "Energy Capital" of the world is proving that the answer to our global energy crisis requires a multifaceted approach and a diverse workforce. Endeavoring to implement energy conservation measures throughout 271 municipal buildings, encompassing approximately 11 million square feet, the city of Houston and TAC, one of their energy service company (ESCO) partners, have significant business opportunities to offer local contractors. In an effort to attract minority and women-owned business enterprises (MWBE) as vendors to the project, TAC and the city of Houston's Office of Affirmative Action and Contract Compliance will serve as hosts for Retrofit Houston: an MWBE Contractor Opportunity Conference, on Tuesday, Nov. 18, 2008.
"TAC is proactively involved in the 'greening of Houston,' and MWBE contractors are vital to our success," said Shon Anderson, vice president of Energy Solutions Sales, TAC. "This conference will inform local contractors of environmental initiatives underway and more importantly, the immediate business opportunities they present."
The free event event is designed to introduce local MWBE contractors to TAC and educate them about the array of business opportunities Houston's energy conservation project will yield. Additionally, attendees will be guided through the city's MWBE certification process, a requirement for the highlighted Houston project and a process that positions firms for other city-related work.
The event is open to MWBE contractors specializing in businesses ranging from electrical and lighting retrofit services to heating, ventilation, and air conditioning and renewable energy offerings. Attendees will also be provided an overview of the LEED® professional accreditation by a local United States Green Building Council chapter member.
"Houstonians are always innovators and leaders, especially when it comes to energy issues. That's why we are so excited to work with TAC on this conference," said Affirmative Action and Contract Compliance city director, Velma Laws. "I've been impressed with how seriously TAC is working to reduce the city's carbon footprint while also attracting many minority and women-owned businesses to the city's contractor mix."
Speakers at the event include Houston Mayor Pro Temp and City Council Member, Adrian Garcia; TAC's Vice President of Energy Solutions Sales, Shon Anderson; Apollo BBC Principal Consultant, Gordon A. Shepperd, PE, LEED AP; and Director, Affirmative Action and Contract Compliance, City of Houston, Velma Laws.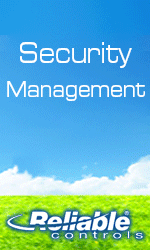 About TAC
TAC is a leading provider of building automation solutions based on Open Integrated Systems for Building IT. TAC's mission is to provide added value through building environment services for indoor climate, security and use of energy, delivered with advanced technology to end users and property owners throughout the world. With over 80 years of experience in the HVAC, building automation and security arenas, TAC employs more than 8,000 people worldwide, with partners and branches in 80 countries. TAC's parent company, Schneider Electric, is the global specialist in energy management, with 120,000 employees worldwide and operations in 102 countries. Website: www.tac.com

About Clinton Climate Initiative
Building on his long-term commitment to preserving the environment, President Clinton launched the Clinton Foundation's Climate Initiative (www.clintonfoundation.org) in August 2006 with the mission of applying the Foundation's business-oriented approach to the fight against climate change in practical, measurable, and significant ways. In its first phase, CCI is working with the C40 Large Cities Climate Leadership Group to accelerate efforts to reduce greenhouse gas emissions. CCI team members have visited nearly all of these cities and are working with them to define projects and take action.
The C40 Large Cities Climate Leadership Group is comprised of the following cities: Addis Ababa, Bangkok, Beijing, Berlin, Bogota, Buenos Aires, Cairo, Caracas, Chicago, Delhi, Dhaka, Hanoi, Hong Kong, Houston, Istanbul, Jakarta, Johannesburg, Karachi, Lagos, Lima, London, Los Angeles, Madrid, Manila, Melbourne, Mexico City, Moscow, Mumbai, New York, Paris, Philadelphia, Rio de Janeiro, Rome, Sao Paulo, Seoul, Shanghai, Sydney, Toronto, Tokyo, and Warsaw.
---

[Click Banner To Learn More]
[Home Page] [The Automator] [About] [Subscribe ] [Contact Us]