---
LonMark International welcomes Wonderware, MBITA, and EnOcean Alliance as its newest members











November 18, 2008 – San Jose, CA – LonMark International (LMI), a non-profit trade association recognized as the industry authority for certification, education, and promotion of interoperability standards for the benefit of manufacturers, integrators, and end users welcomes the following three companies to its growing member-base.
Wonderware, a market leader in real-time operations management software, provides open architected, secure, and sustainable software solutions for the facilities management market worldwide. Wonderware pioneered the use of the Microsoft Windowsâ operating system in the industrial marketplace, and a cornerstone of their success has been to provide users with the ability to manage their processes with a minimum of maintenance and a low cost of ownership. Wonderware now has a direct interface to a LonWorks network and is developing enhancements to support the buildings marketplace.
Monterey Bay International Trade Association (MBITA) is a non-profit organization that provides trade promotion services to the California, U.S., and foreign country business communities. MBITA utilizes advanced Global eCommerce technologies for its clients and members to maximize global trade opportunities. The organization also manages the www.TradePort.org website, a 'click & mortar' solution for trade promotion services, and the TradePort Collaborator, an online community of public-private sector trade promotion organizations. MBITA and LonMark International are working together to present educational seminars on the topic of energy efficiency and integrated systems, most recently at the Green Trade Network event in Santa Cruz, California, USA.
The EnOcean Alliance is a consortium of companies working to further develop and promote self-powered wireless monitoring and control systems for sustainable buildings by formalizing the interoperable wireless standard. The EnOcean Alliance has the largest installed base of field-proven wireless building automation networks in the world. Their mission is to promote and enable intelligent green buildings through creation of a broad range of interoperable standards-based wireless products. The EnOcean Alliance and LonMark International have entered into a partnership relationship to develop and promote complementary solutions to the controls market based upon an open, LonWorks infrastructure.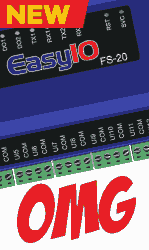 "We welcome the new members to LonMark International, and look forward to working together to maximize the potential they bring to the LonMark community", says Ron Bernstein, Executive Director of LonMark International. "These new partners and industry leaders are a great asset to our ongoing educational and promotional efforts to broaden the use of open LonWorks solutions."
About LonMark International
Since its inception in 1994 and new corporate structure in 2003, LonMark International has become a major driving force in the establishment of interoperable guidelines for building, industrial, transportation, residential, and utility automation.
LonMark membership is open to any manufacturer, distributor, engineer, system integrator, or end user committed to the development, specification, and use of open, interoperable products utilizing ANSI/CEA 709.1 and related standards.
LonMark International is a non-profit, mutual-benefit trade association with close to 600 members worldwide, and local affiliates in the Americas, Asia, and Europe. LonMark's mission is to create, support, and promote the standards for open, interoperable LON-based products, systems, and professionals. For more information about LonMark International, testing, and educational opportunities please visit www.lonmark.org.
Products, which have been verified to conform to the LonMark interoperability guidelines, are eligible to carry the LonMark logo.
LonMark and the LonMark logo are registered trademarks in the U.S. and other jurisdictions. Other marks belong to their respective holders.
---


[Click Banner To Learn More]
[Home Page] [The Automator] [About] [Subscribe ] [Contact Us]