---
HTS's License Plate Recognition Solution Selected to Automate Guest and Tenant Parking Process in Huge Office Towers











Rishon LeZion, Israel – November 19, 2008 – Hi-Tech Solutions Ltd. (HTS), a developer and provider of optical character recognition (OCR) computer vision systems, today announced that its License Plate Recognition (LPR) system – SeeCar – was selected to automate access control to 1,300 parking spaces, including guest parking, in B.S.R. Towers – a complex of two prestigious office towers located in Israel. SeeCar is integrated in Fast Park, a comprehensive automatic parking management system, developed by AFCON Control & Automation and T.I.B.A., an AFCON subsidiary. AFCON is installing the system in B.S.R. Towers.
Located on the border of two Israeli towns, Ramat Gan and Bnei Brak, the first B.S.R. Tower comprises 26 floors and the second B.S.R. Tower comprises 31 floors. Both towers have underground parking garages, with a total capacity of 1,300 cars.
Each company or office in the two towers has several parking spaces (the number varies by company). In addition, the towers' management allocates a specific number of parking spaces for guests to each company, according to the tenancy agreement. Using the new system, each company will be able to issue entrance permits independently, using a Web interface.
By integrating HTS's LPR system, AFCON's Fast Park will allow entrance to permitted vehicles, reading and identifying their license plate numbers, and issuing a special ticket at the barrier at the parking lot entrance, guiding the guest to the parking space allotted to him. If a tenant company deviates from the number of entrance permits that it is allowed to issue to its guests, an alert will be sent to the relevant office/company management, and the system will automatically block entry to the excessive vehicles and present an appropriate message at the entry station.
"The new system highly improves the service we provide to the tenants," said Yossi Cordoba, Managing Director of Ariel Properties Projects. The Ariel Properties Group is Israel's largest group in the field of real estate management services. Ariel Group manages in Israel over 130 office towers, 30 shopping centers, approximately 60 parking lots, thousands of residential apartments as well as vast real estate property in Germany, Latvia, Cyprus, Ukraine and more. "The unique guest parking application saves precious time, both for tenants and their guests, and enables us to reduce management costs," said Cordoba.
"The LPR application at B.S.R. Towers will not only streamline access control to tenants, but will also simplify the process of guest parking which often creates problems in many office buildings, where too many guest cars are allowed to enter the parking garages," said Meta Rotenberg, HTS's VP Business Development.
"We were highly impressed with the quality of HTS's LPR solution and its ability to interface with other systems that we are implementing at B.S.R. Towers," said Shay Rozenblat, Manager of Security and Systems Division, AFCON Control and Automation. "HTS helped us in developing the unique guest parking automation application, which we hope to implement in additional facilities worldwide."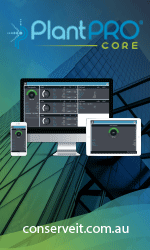 HTS's LPR solutions implement proprietary image processing software architecture and algorithms for character and digit recognition, and specially developed camera and illumination systems optimally designed for capturing the target images. HTS's LPR system includes self-developed recognition engine software for simple integration into other applications.
About Hi-Tech Solutions Ltd. (HTS)
HTS is a leading developer and supplier of optical character recognition
(OCR) computer vision systems for a wide range of applications in the security, automation and management fields for the ports and traffic markets. HTS has successfully implemented commercial Container Code Recognition (CCR) and License Plate Recognition (LPR) systems in ports, traffic and security sectors in 30 countries worldwide, and has established partnerships with top-tier global companies in over 10 countries. For more information, visit www.htsol.com.

About AFCON Control and Automation
AFCON is Israel's major systems house in the fields of security and parking systems, industrial automation and process control, fire protection and building management systems. Over the years, AFCON's qualified and skilled engineers and technicians have taken part in nearly all of the major interdisciplinary projects in Israel. As a result of its employees' high professional level and reliable service to customers, AFCON has held ISO 9001 certification from the Standards Institution of Israel since 1997. For more information, visit http://www.afcon.co.il <http://www.afcon.co.il/AfconControl/index.asp?LNGID=1>

---


[Click Banner To Learn More]
[Home Page] [The Automator] [About] [Subscribe ] [Contact Us]