---
Johnson Controls Names Paul von Paumgartten First Recipient of "Building Efficiency Lifetime Leadership" Award for Work in Energy Efficiency











First BELL award presented at 2008 Greenbuild in Boston
MILWAUKEE, November 19 – At a time when energy efficiency is top of mind as a way to address financial and environmental issues, Johnson Controls, Inc. (NYSE: JCI) introduces the annual Building Efficiency Lifetime Leadership (BELL) award to honor individual leadership in the field of energy efficiency, sustainability, and renewable energy. The recipient of the inaugural award, announced at the 2008 Greenbuild Conference in Boston, is Paul von Paumgartten, director of energy and environmental affairs for the building efficiency business of Johnson Controls.
"Paul has been a leader within our company and across the industry for many years, constantly advocating for tools, standards and strategies to reduce energy use and integrate sustainability practices in businesses and organizations all over the world," says Clay Nesler, vice president, global energy and sustainability for the building efficiency business of Johnson Controls.
As a founding member of the U.S. Green Building Council (USGBC), von Paumgartten participated in development of the original Leadership in Energy and Environmental Design® (LEED) rating system. As a current board member he serves on the Finance Committee. He also has served on the Marketing Committee and the LEED Steering Committee and was honored with the USGBC's Leadership Award in 2005 for his work on LEED development. von Paumgartten also was active in the formation of and continues to be involved in activities of the Alliance for Sustainable Built Environments, a coalition of suppliers of sustainable products and services; and is a member of the Executive Council of the Energy Efficiency Forum, co-sponsored by Johnson Controls and the U.S. Energy Association.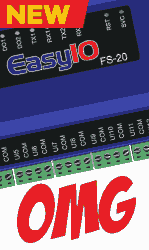 In the early 1980s, von Paumgartten helped develop the Energy Saving Performance Contracting concept at Johnson Controls and helped educate the industry on the concepts and advantages of this important efficiency contracting and financing method. Through his efforts, von Paumgartten assisted Johnson Controls in twice earning the U.S. Environmental Protection Agency's ENERGY STAR® award for the company's involvement and promotional efforts.
Future Lifetime Leadership BELL awards will be presented at the Greenbuild Conference every year. Winners will be selected based on longstanding leadership in the categories of energy efficiency and sustainability in buildings. The final award recipients will be chosen by a committee of industry leaders. Nominations can be made by anyone. Nomination forms can be found on the Johnson Controls Web site, under the Building Efficiency Energy & Sustainability Events and Associations page at: http://www.johnsoncontrols.com/publish/us/en/products/building_efficiency/energy_efficiency/events_associations.html.
Johnson Controls (NYSE: JCI) is the global leader that brings ingenuity to the places where people live, work and travel. By integrating technologies, products and services, we create smart environments that redefine the relationships between people and their surroundings. Our team of 140,000 employees creates a more comfortable, safe and sustainable world through our products and services for more than 200 million vehicles, 12 million homes and one million commercial buildings. Our commitment to sustainability drives our environmental stewardship, good corporate citizenship in our workplaces and communities, and the products and services we provide to customers. For additional information, please visit http://www.johnsoncontrols.com/
---


[Click Banner To Learn More]
[Home Page] [The Automator] [About] [Subscribe ] [Contact Us]