---
CABA's Video Broadcast vs. Net Video Delivery.











CABA's Connected Home Research Council (CH-RC) will be launching a new Consumer Market Study entitled "Video Broadcast vs. Net Video Delivery" on a conference call Monday, December 1, 2008 at 3PM ET. This project will be led by Microsoft Corporation and Hewlett-Packard Company and will examine alternative delivery methods for information and entertainment content into the home.
As the performance of the Internet improves, new applications that depend on high-speed data transfer are emerging, like streaming video. Streaming video consists of Internet Protocol (IP) data packets (serial bit transmissions) interspersed with other IP packets carrying e-mail, web content, data files, voice data (VoIP), etc. The video packet stream is also called Over-The-Top video (OTT video) because the video is "riding on top of" the broadcast channels that may be carried on the same medium, such as a coaxial or fiber optics cable.
Until recently, movie and television producers have depended on local TV stations, cable companies, satellite companies, and some telephone companies to broadcast their content. These producers shunned OTT video for fear of losing sales and ad revenues. However, some recent trials of OTT video have demonstrated that:
* Consumers will tolerate ads in commercial OTT video sent via the Internet.
* Consumers will view OTT video programs that complement broadcast TV in order to:

- Get more information about news programs
- Learn more about plots, characters, and production background in entertainment shows
- Viewing of broadcast TV plus commercial OTT video is not a zerosum game:
OTT video can increase total TV viewing
Before companies can determine what consumers want, they have to understand the capabilities of OTT video and define product offerings. Therefore, this project will be composed of two major phases: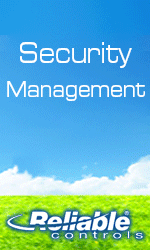 Phase 1: What is OTT video?
A number of critical areas will describe OTT video from the perspectives of the customer, producer, and operator. They are:
* Define possible user experiences afforded by OTT video. Consider the experience on a household TV, a PC screen, and a mobile phone display
* Examine the impact of OTT video on commercial TV
* Examine the impact of OTT video on personal TV, including amateur productions
* Survey the technology of OTT video and IPTV
* Assess the image quality available and possible with OTT video
* Consider various business propositions for delivering OTT video and generating revenue
streams for programmers and operators
Phase 2: What do consumers want from OTT video?
This phase explores numerous customer reactions to OTT video manifestations and product
expectations related to OTT video. They are:
* Create simulations or clear descriptions of possible OTT video experiences.
* Conduct consumer focus groups to show various forms of the OTT video
experience to assess consumer long-term interest.
* Supplement focus groups with surveys where appropriate.
For more information on CABA's Connected Home Research Council (CH-RC), visit: http://www.caba.org/connectedhome.
---

[Click Banner To Learn More]
[Home Page] [The Automator] [About] [Subscribe ] [Contact Us]