---
Daintree Networks Sensor Network Analyzer adds Decode Support for the 6LoWPAN, SimpliciTI, and Synkro Network Protocols











New flexible decode engine allows the Sensor Network Analyzer to decode any protocol stack
FREMONT, CA — November 26, 2008 — Daintree Networks, Inc. today announced that the latest release of its popular Sensor Network Analyzer (SNA) now provides decode support for multiple standards-based and proprietary protocol stacks.
Daintree's SNA provides the industry's most comprehensive solution for both the development and deployment of systems based on IEEE® 802.15.4™ and ZigBee®. This latest release adds to that with decodes available for the 6LoWPAN, SimpliciTI™ (from Texas Instruments) and Synkro (from Freescale) network protocols, and also provides the ability to add support for decoding new protocol stacks.
"We're excited to be introducing this new flexible decode capability for the SNA," said Zachary Smith, Daintree Networks CTO. "We've had many requests to extend the SNA to support a wider range of wireless sensor and control protocols, and we're proud of the solution we've come up with. All protocol definitions are stored in XML format, which makes it easy to add new protocols—simply code them up in XML, plug them in to the SNA, and off you go!"
The SNA's protocol decoder provides detailed packet-by-packet decodes for every layer in the protocol stack. Users can drill-down to view details of every field in every packet, and can also use filters to narrow a search and quickly locate packets of interest. The decoder can also be customized, with users able to choose which fields they want to view, and also the color in which to display different protocol layers and packet types for easy identification.
Other popular SNA features are also supported by the flexible decode engine, including multi-node capture (for dispersed networks), multi-channel capture (for multiple networks or networks that use dynamic channel assignment), security, and unique visualization to show a graphical representation of IEEE 802.15.4 network operation. All of these features are available through the SNA's intuitive user interface, which helps even those who are new to wireless embedded networking to achieve results quickly.
"Texas Instruments and Daintree have cooperated in the past to enable customers to develop and deploy their ZigBee solutions," said Mark Grazier, manager of TI's Low-Power RF Developer Network. "We are pleased that the same benefits are now available for our SimpliciTI and 6LoWPAN developers and implementers. Having a single decoder that supports all of these protocols, especially one with the advanced capabilities of Daintree's SNA, will be of enormous benefit by helping to simplify testing and troubleshooting, and reducing the time, cost and effort of bringing new products to market."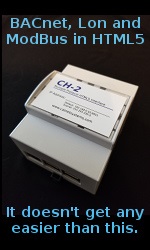 The SNA supports many third-party boards as capture devices, and a trial version of the SNA software is included with many popular semiconductor kits.
"Freescale has a successful partnership with Daintree that dates back to the early days of the ZigBee Alliance, where together, we helped to provide support for those early adopters who were the first to develop and implement ZigBee solutions," said Brett Black, Freescale's Wireless Connectivity Operations Manager. "We're pleased to be continuing this partnership by providing support for new emerging technologies such as the Synkro network protocol, and in helping to bring a new wave of RF remote control products to market."
In addition to the flexible decodes functionality, this latest release of the SNA adds capture device support for boards from the Freescale MC1322 and TI CC2520 developer kits. The SNA's ZigBee decodes have also been updated to incorporate the latest updates to the ZigBee Cluster Library (ZCL) and the Smart Energy and Home Automation application profiles. Support has also been added for the latest draft versions of the Telecom Applications, Personal Home and Hospital Care, and Commercial Building Automation application profiles.
Information about Daintree's Sensor Network Analyzer can be found at www.daintree.net or by contacting sales@daintree.net. The flexible decode functionality is available in both the Standard and Professional editions of the Sensor Network Analyzer.
About Daintree Networks, Inc.
Based in Fremont, California, Daintree Networks is a leading provider of analysis tools and management and operational platforms for wireless embedded networks. In a rapidly evolving industry, accelerated development and deployment cycles and reliable and scalable management solutions are key to market success. Daintree's professional tools help OEMs, system integrators, installers and administrators of wireless embedded networks get their products to market quickly and reliably. As an active member of the ZigBee Alliance, the company is playing a vital role in bringing the first wave of interoperable standards-based sensing and control products to market. For more information, visit www.daintree.net.

ZigBee is a registered trademark of the ZigBee Alliance. IEEE 802.15.4 is a trademark of the IEEE. SimpliciTI is a trademark of Texas Instruments. Other trademarks are property of their respective owners.
---


[Click Banner To Learn More]
[Home Page] [The Automator] [About] [Subscribe ] [Contact Us]