---
Automation and Integration Professionals Gather at Inaugural 2008 Niagara Forum Asia











Attendees from Twelve Countries Assemble to Learn, Share, Network
Hong Kong, November 12, 2008 – Tridium Inc. announced today that its inaugural 2008 Niagara Forum Asia held on November 3rd and 4th in Hong Kong was a tremendous success attracting over 100 participants from twelve countries throughout the region.
The 2008 Niagara Forum Asia along with the Niagara Forum Europe and the Niagara Summit held in the United States are the definitive conferences for industry professionals and practitioners developing applications and deploying solutions built around open, interoperability, integration and connectivity.
The Niagara Forum Asia offered sessions on significant industry topics that covered a wide range of business and technical topics. Attendees exchanged ideas, discovered the latest next-generation Niagara based solutions and were introduced to the Sedona Framework, Tridium's new open source development framework that distributes decision making control and manageability to any device and brings intelligence and connectivity to the network edge and back.
Marc Petock, Tridium's vice president global marketing & communications attributed the success to "the continued growth of the Niagara Framework as the automation infrastructure technology of choice in Asia and the drive throughout the region to make buildings smarter, use less energy, operate more efficiently and contribute to a sustainable environment".
Commenting on the event, Mike Marston, president Asia Pacific for Tridium, said "this strong participation of customers and partners at our first Forum in Asia was fantastic and highlights the momentum we have established within the region. The Niagara Forum provided a valuable opportunity for everyone in our ecosystem to come together and gain better insight into leveraging our applications and solutions that are meeting today's integration and automation challenges".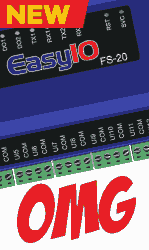 About Tridium Inc.
Tridium is the global leader in application software frameworks, automation infrastructure technology and device-to-enterprise integration solutions. Our technologies extend connectivity, integration and interoperability to the millions of devices deployed in the market today and empowers manufacturers to develop intelligent equipment systems and smart devices that enable collaboration and communication between the enterprise and edge assets.
The Niagara Framework® is a software platform that integrates diverse systems and devices regardless of manufacturer, or communication protocol into a unified platform that can be easily managed and controlled in real time over the Internet using a standard web browser.
Today, there are over 130,000 instances of Niagara operating in 43 countries in applications that include: energy and sustainability management, intelligent building automation, M2M, telecommunications, industrial, security automation, lighting control, home automation, convergence retailing and smart facilities management.
The Sedona Framework™ is the industry's first, open source development framework that provides a complete software platform for developing, deploying, integrating, and managing pervasive device applications at the lowest level. It brings the power of programmable control and the Internet down to extremely inexpensive devices. The Sedona Framework distributes decision making control and manageability to any device and brings intelligence and connectivity to the network edge and back.
The company is an independent business entity of Honeywell International Inc.
Additional information about Tridium is available at www.tridium.com
---


[Click Banner To Learn More]
[Home Page] [The Automator] [About] [Subscribe ] [Contact Us]