---
ECI To Assist in Making Smart Grid A 'Household' Word











Jack McGowan, President and CEO of Energy Control Incorporated, an award winning Albuquerque based energy technology company, is a key figure in the national discussions regarding applying standardized information technology to the "Smart Grid".
President Elect Obama mentioned Smart Grid as one of the methods for bolstering a green economy and green collar jobs in the U.S. And the Smart Grid will be the topic of the 2nd Annual Grid-Interop conference in November in Atlanta. McGowan is tapped to be the emcee for the conference kickoff and will introduce Suedeen Kelley, FERC Commissioner and former UNM Law School Professor as the keynote speaker.
The inaugural Smart Grid conference was hosted by Energy Control Incorporated and held here in Albuquerque in 2007. The term "Smart Grid" has been coined to describe a modernized electrical grid that incorporates monitoring, analysis, control and communications technologies to create a more energy-efficient, secure and reliable electrical supply system by using new technologies to better meet electrical supply and demands. In short, the proposed Smart Grid system would encompass everything from supplier generation to end-user demands for consumption.
McGowan, who is co-chairing a National Institute of Standards and Technology (NIST) Smart Grid Advisory Committee authorized by Congress late last year in H.R. 6 says, "Conservation and efficiency is our greatest resource to obviate the need for siting more transmission lines and generating stations. We will create a common platform for the electrical supply system that will allow symmetric communication among providers and users of the system alike. This will allow us to control use during peak periods and avoid costly power interruptions in the future." There are several Smart Grid demonstration projects in the United States. Energy Control Inc. was instrumental in bringing one successful project to the University of New Mexico campus in Albuquerque.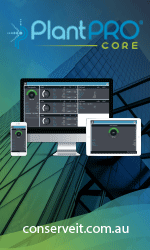 MEET CHRISTIAN GALLAGHER
Christian Gallagher is the new Director of Sustainable Building Technology at Energy Control Inc. Gallagher, a native New Mexican, attended La Cueva High School and the University of New Mexico and has chosen to advance his career in a position that will be heavily focused on increasing sales within the green economy and the green building sector. At Energy Control, Inc. Christian will be in charge of implementing state-of-the art commercial building solutions to reduce energy costs and carbon emissions without sacrificing building comfort.
"I intend to focus on bringing in large scale projects that produce real tangible energy saving results. In this economy, everyone is certainly becoming more cost conscious and I believe that we have the right solution for our clients to be able to simultaneously realize savings in overall building operating costs and reduce their contributions to the adverse environmental effects of greenhouse gas emissions." To date, Christian is focusing on working with K-12 schools and is working with the City of Albuquerque to implement the first municipal smart grid project in the nation.
You can reach Christian Gallagher at Energy Control via email christian.gallagher@energyctrl.com.
For more information about Energy Control, Inc., please visit our website http://www.energyctrl.com/
---


[Click Banner To Learn More]
[Home Page] [The Automator] [About] [Subscribe ] [Contact Us]