---
The S4 Open: BACnet-N2 Router Turns Legacy MetasysŪ Supervisory Controllers into a BACnet Client

September 26, 2011. Ogden, Utah – The S4 Group, Inc., an innovator in developing seamless solutions for non-IT and building automation systems, is launching an enhancement to its S4 Open: BACnet-N2 Router that turns any legacy MetasysŪ N2-based supervisory controller into a peer to BACnet applications and devices.

According to S4 Group President Steve Jones, the S4 Open: BACnet-N2 Router features an Upstream N2 interface, allowing BACnet applications and devices to efficiently and effectively co-exist with the Metasys Supervisory Controller in building automation environments.

"Our research indicated that this technology (Upstream N2) was paramount to facility management needs, and this was validated by the marketplace embracing our router as a way of extending systems' lives and enhancing their value to the enterprise," he said. Utilizing Upstream N2 systems additionally provides minimized interruption when a building is being upgraded with new head-end services. The Upstream N2 interface was designed to act in passthrough mode, providing completely transparent access for the supervisory controller to the Downstream N2 interface and field devices. Logically, this meant that the supervisory controller was operating at a priority higher than any BACnet controller or application.

The S4 Group's integration partners have implemented several hundred BACnet to MetasysŪ N2 integrations in increasingly complex scenarios. When one of these partners won a contract for the largest Metasys integration project to date involving 19 BACnet-N2 Routers in a single high rise facility, the company asked The S4 Group to enhance its leading BACnet N2 Router's Upstream Virtual N2 Interface so that transactions coming from a Supervisory Controller would participate as a peer to BACnet applications and clients.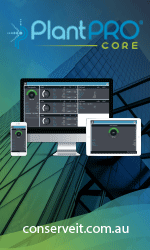 Added Jones: "This means full participation in the BACnet priority array mechanism, rather than transactions being passed through transparently to the N2 field devices. This will move us beyond the gateway functionality and encapsulate the Metasys system."

Benefits of this approach to integration include:

• Supervisory Controller transparency—The BACnet-N2 Router, and its functionality, are completely transparent to the MetasysŪ supervisory controller.

• Supervisory Controller as a BACnet client—Allowing N2 transactions initiated by the supervisory controller to operate at any priority level defined by the BACnet priority array mechanism.

• Supervisory Controller read-only mode—Providing MetasysŪ with read-only access to all N2 points to facilitate ongoing monitoring of building operations but prohibiting the supervisory controller from initiating any write, override, or release transactions.

• Compatibility – The S4 Open: BACnet-N2 Router is compatible with any generation Metasys N2-based supervisory controller.

Field testing is under way and the new feature will be included in the next production build of the Open: BACnet-N2 Router. Existing customers who are subscribed to our Software Assurance program will automatically receive this powerful new capability.

For more information, visit our website at http://www.thes4group.com/

---


[Click Banner To Learn More]
[Home Page] [The Automator] [About] [Subscribe ] [Contact Us]