---
Luxoft DMFusion Smart Grid Software Platform Overcomes Limitations of Today's Demand Response Systems

DMFusion Provides the Critical Foundation Needed to Prevent Power Outages, Flatten Demand & Reduce Costs; Empowers Consumers to Better-Manage Energy Usage

Moscow, New York, October 4, 2011 – Today at Metering Europe 2011 in Amsterdam, Luxoft, a member of IBS Group and a leading global provider of advanced application and product development services, announced its new demand management automation platform, DMFusion. The new software platform enables utility companies, transmission system operators (TSOs) and energy retailers to develop efficient demand management solutions that can modulate power consumption, thus preventing outages, flattening demand and reducing costs.

The supply and demand of electricity grids requires system operators to meticulously monitor and forecast energy demand on a daily basis. When the energy supply becomes unavailable or too expensive to acquire, demand management plays a key role at every level, from utilities to TSOs to retailers.

"Today's demand response programs focus primarily on peak power events that are relatively rare; however the developing Smart Grid infrastructure can be utilized on a more consistent basis when advanced demand management systems are in place," said Michael Minkevich, VP Technology Services, Luxoft. "Such systems take into account customer behavior patterns and external factors, enabling comprehensive demand management, as opposed to a simple peak power reduction. With DMFusion and Luxoft's software engineering expertise, Smart Grid solution providers can build demand management systems quickly and cost efficiently."

Luxoft DMFusion Smart Grid Software Platform
DMFusion integrates seamlessly with Meter Data Management, CRM/CIM systems and Smart Grid infrastructures via both wired and wireless protocols, such as ZigBee, power line communication (PLC) and proprietary technologies. The demand management software platform works by obtaining OpenADR signals from a variety of sources, generating effective load forecasts and facilitating corrective action on a feeder-, transformer- and even the individual consumer-level. Its Complex Event Processing Engine analyzes energy data and converts unique sets of conditions, such as weather forecasts, historical data and spot market prices, into the schedule of curtailment signals. As an open platform, DMFusion allows the creation of third-party applications, further increasing the level of participation in demand management programs.

DMFusion offers numerous benefits to energy market players, enabling them to build comprehensive demand management solutions that reduce outages, curtail peaks, save money, and provide the foundation for successful market growth. With DMFusion-based solutions, utility companies can improve the power system's reliability and increase the infrastructure's utilization, while reducing electricity prices throughout the entire value chain. Additionally, the demand management platform can help reduce carbon footprints by limiting the operation of polluting generation units.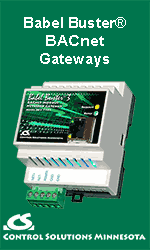 On the TSO-level, DMFusion is designed to prevent faults through its ability to predict the overload on a sub-node. Once the data is analyzed, it then sends curtailment commands to the consumer's equipment, thus reducing the load for a specified period of time. With the generation forecast, a TSO can make an educated decision to balance the load by tapping into generation capacities or by managing the consumer's load. DMFusion automates the entire process, so that decisions can be made precisely and on-time using real-time data.

The DMFusion platform also provides significant benefits to energy retailers, including easy enablement of dynamic pricing programs and improved client engagement capabilities. Ensuring that customers aware of current energy prices and incentives, as well as critical events that may impact their services, is the key to effective load management. Using DMMessenger, DMFusion's robust cloud-based client alert system, energy retailers can send real-time energy pricing alerts to their customers' preferred mobile device, such as iPhone, iPad or Android-based devices or Web-based application, such as Facebook or Google. As a result, consumers can more closely monitor their energy usage and manage future energy consumption to save money.

To learn more about DMFusion and Luxoft's offering in areas such as Smart Grid, distribution management, market management, demand response, mobile applications and supervisory control and data acquisition (SCADA) integration, please visit www.luxoft.com/energy. Luxoft will demonstrate DMFusion at booth F86 at Metering Europe 2011.

About Luxoft
Luxoft, a member of the IBS Group, is an emerging global leader in application and product engineering outsourcing services for enterprise IT organizations and software vendors. Luxoft builds lasting partnerships with its clients, such as Boeing, IBM, Harman, Avaya, Alstom, Sabre and other global leaders, based on the culture of engineering excellence, innovation, and deep domain expertise. Luxoft offers global delivery capability through its network of state-of-the-art delivery centers in North America, Central & Eastern Europe, and Asia. Luxoft`s customers benefit from the right mix of technology skills, industry knowledge, best-of-breed processes and methodologies, and a choice of engagement models.

About IBS Group
IBS Group is a leading software development and IT services provider in Eastern Europe. Through its two principal subsidiaries, Luxoft and IBS IT Services, it offers a wide variety of information technology services, such as software development, IT outsourcing, business and IT consulting, business applications implementation. IBS Group is headquartered in Russia and has business operations in Russia, Canada, Germany, Romania, Poland, Switzerland, the UK, Ukraine, the USA, Vietnam and Singapore. IBS Group employs more than 7,600 people worldwide. In 2010 financial year, IBS Group reported US GAAP revenues of US$656mm.

IBS Group's Global Depositary Receipts are listed on the Regulated Market (General Standard) at the Frankfurt Stock Exchange (Bloomberg: IBSG:GR; Reuters: IBSGq.DE). IBS Group is majority-owned by management with portfolio investors holding 35% of the Group's share capital.


---

[Click Banner To Learn More]
[Home Page] [The Automator] [About] [Subscribe ] [Contact Us]