---
WSN in the Real World ­ A Workshop - October 28 2011 - Barcelona, Spain
ZigBee Alliance Fall 2011 Members Meeting - OPEN TO PUBLIC

This free public workshop will provide attendees the opportunity to exchange wireless sensor network (WSN) information on standards, markets and projects, with a particular focus on the European market. Attendees will gain an understanding of European Commission research and development in this area as well as a view of local projects and deployments in Spain.

This workshop brings together researchers, developers, program managers and ZigBee subject matter experts to share information on projects, research and development, deployments and markets for wireless sensors in Europe. Sharing experiences and vision into the future on requirements and results of R&D projects related to WSN will enable participants to identify opportunities to exploit new results as well as allow researchers to understand how commercial markets drive ZigBee standard development.

The workshop is a collaborative effort by i2CAT, a research and innovation center in Barcelona, the European Commission (EC) Framework 7 R&D program and the ZigBee Alliance.

Advanced registration is required to attend this free workshop.
Online Registration: http://www.regonline.com/builder/site/?eventid=1016332

Workshop Agenda

08:00 Registration
09:00 Opening
• Bob Heile, ZigBee Alliance
• Jorge Pereira, European Commission
• Albert Vidal, i2CAT
09:30 ZigBee Session
• ZigBee Alliance Overview (Chair: Bob Heile)
• ZigBee Architecture Review Committee (Skip Ashton)
• ZigBee Smart Energy (Tobin Richardson)
• ZigBee Health Care (Ryan Maley)
• ZigBee Home Automation/Telecom Services (Claudio Borean)
11:00 Break
11:30 i2CAT Session – Chair: Albert Vidal, i2CAT
Local Wireless Sensor Networks Projects & Deployments
12:30 Lunch
13:30 Europe Session - Chair: Jorge Pereira, European Commission
From Test beds to Real-World Deployments - Jorge Pereira, European Commission
European Wireless Sensor Networks Funded Projects
15:30 Break
16:00 Panel: Real-World Deployments: Trends and Challenges, Moderator Ryan Maley, ZigBee Alliance
17:00 Close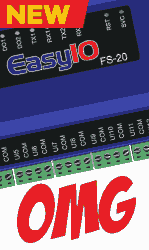 ZigBee: Control your world ZigBee offers green and global wireless standards connecting the widest range of devices to work together intelligently and help you control your world. The ZigBee Alliance is an open, non- profit association of approximately 400 members driving development of innovative, reliable and easy-to-use ZigBee standards. The Alliance promotes worldwide adoption of ZigBee as the leading wirelessly networked, sensing and control standard for use in consumer, commercial and industrial areas. For more information, visit: http://www.ZigBee.org

About The European Commission Framework 7
The European Commission Framework 7 R&D Program funds research projects and actions in vast range of subjects. In WSN, a collection of approximately 20 projects provides broad cover of technologies, applications and services important to the development of wireless sensor markets in Europe and throughout the world. For more information, visit: http://ec.europa.eu/research/fp7/index_en.cfm

About i2CAT
i2CAT is a research and innovation centre located in Barcelona, Spain, that has been developing an important number of research and development (R&D) projects in the area of Internet technologies since its creation in 2003. Most of these projects have been conducted in collaboration with companies in order to promote the technology transfer from R&D centers to industry. In the area of WSN, i2CAT has developed projects in different sectors: Smart Cities, Energy Efficiency, Water Management and Emergency Services. For more information, visit: http://www.i2cat.net/en

In i2CAT and EC Funded projects, as well as in WSN R&D activities throughout the world, ZigBee products and specifications provide key support to the WSN research community.




---


[Click Banner To Learn More]
[Home Page] [The Automator] [About] [Subscribe ] [Contact Us]