---
Prenova Delivers Energy Management at a Glance with Meter_Point™ Kiosk
Real-time energy display communicates building performance quickly and effectively
Atlanta, GA – October 18, 2011 – Prenova, Inc., an enterprise energy management company, today announced the release of Meter_Point™ Kiosk, the latest addition to its suite of web-based energy management solutions. An extension of Meter_Point™, the company's real-time meter-data tracking and analysis application, Meter_Point Kiosk displays up-to-the-moment performance data in an easy-to-understand visual format, increasing building occupants' awareness and understanding of energy-related KPIs. Meter_Point Kiosk is delivered via the Internet as a self-service application that can be configured to meet the needs of individual users or facilities.
"Few people realize how much energy it takes to operate a typical commercial building," said Michael J. Nark, Prenova's President and Chief Executive Officer. "That's unfortunate; because evidence suggests making people more aware of energy consumption can lead to behavior changes that save energy. This is one of the reasons we developed Meter_Point Kiosk: to increase energy awareness by making key performance metrics available to everyone in the building – to make them more visual, easier to communicate, and more intuitive."

Meter_Point Kiosk is fully integrated with Meter_Point, one of Prenova's Enterprise Energy Management solutions. Meter_Point is delivered via a Software as a Service (SaaS) model, requiring no upfront capital or hardware investment, and gives organizations with multiple buildings the tools to track and analyze energy usage throughout the day. Meter_Point Kiosk requires a Meter_Point subscription and is not available separately.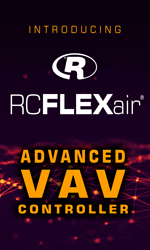 Key Features
• Displays energy data visually, using intuitive graphics
• Tracks energy consumption, peak demand, carbon footprint, and other KPIs in real-time
• Increases building occupants' awareness of energy usage
• Makes energy performance metrics visible throughout the organization
• Saves energy and supports sustainability efforts by influencing team-member behavior
• Displays energy performance at the site, region, and portfolio level
• Configurable data parameters (e.g. time period, utility service type, site groupings)
• Configurable notifications, alarms, and warnings
About Prenova
Prenova helps companies control energy spend by reducing utility costs and improving energy efficiency. We work hand-in-hand with our customers to develop an energy strategy that fits their unique business needs. Then we help them implement this strategy consistently across the organization by providing services that span the entire energy lifecycle. From sourcing energy to controlling energy consumption, Prenova's solutions consistently reduce our customers' energy spend by 15-25%.

Additional information about Prenova's Enterprise Energy Management solutions is available at www.prenova.com.

---

[Click Banner To Learn More]
[Home Page] [The Automator] [About] [Subscribe ] [Contact Us]