---
CETCI Enhances Top Selling YESAIR Indoor Air Quality Monitor
Delta, B.C. – Critical Environment Technologies Canada Inc. (CETCI) has continued to enhance its top selling YESAIR indoor air quality monitor by introducing a new relative humidity (RH) and temperaturesensor shroud.
YESAIR is a CE certified air quality monitor with an eight channel sensor capacity. It contains a fixed temperature and RH sensor and can handle up to five additional internal plug & play sensors consisting of a maximum of three electrochemical toxic gas or oxygen sensors plus two high current draw sensors such as an infrared PID or catalytic, and a remote particulate sensor such as the YESDUST. With more than thirty sensors to choose from and only three tactile push buttons, YESAIR has high functionalcapabilities yet is simple to use.
With the incorporation of the new RH and temperature sensor shroud, the sensors are protected from everyday ruggedness and responds quicker to changes in RH and temperature. The old sinter was made of high density porous polyethylene causing it to be brittle and sensing process to be delayed. The new shroud is flexible and resilient to forces of pull, push, twists, and flex. It absorbs immediate contact and prevents the sensors from encountering any sharp bends. The twisted design of the shroud exposes thesensors to direct air allowing for a more rapid response.
With ongoing product development, CETCI will continue to ensure their instruments to be leading edge. For more information on the entire range of gas detection systems and IAQ instruments, please visitwww.critical-environment.com.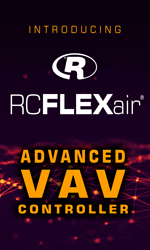 Critical Environment Technologies Canada Inc.

Critical Environment Technologies Canada Inc. (CETCI) is a leading global supplier of gas detection systems, including self-contained systems, controllers and transmitters, and Indoor Air Quality (IAQ) portable instruments. With ongoing product development, CETCI's instruments are ensured to be leading edge. CETCI products are sold through a network of authorized distributors around the world.
Applications include commercial, institutional, municipal, and light industrial markets worldwide. Areas of specialization include parking garages, refrigeration plants, commercial swimming pools, water purification, arenas, wineries and breweries, waste water treatment, and many more.
CETCI gas detectors are used to detect many different gases. Some of the most common are Carbon Monoxide,
Carbon Dioxide, Nitrogen Dioxide, Nitric Oxide, Ammonia, Chlorine, Ozone, Combustible Gases like Methane and Propane, Oxygen, Refrigerants and more.

---


[Click Banner To Learn More]
[Home Page] [The Automator] [About] [Subscribe ] [Contact Us]