---
Buildings under Control Symposium is a thorough success

LOYTEC Presents Groundbreaking Room Automation Solution

Vienna, Austria, October 25th, 2011 - The third Buildings under Control Symposium hosted by LOYTEC electronics, an international specialist for innovative building automation systems, recently concluded in Vienna. Already a traditional meeting point for the industry, the event once again attracted numerous representatives of the international building automation market to Vienna. Automation experts from 20 different countries were informed about the latest developments at LOYTEC by means of a presentation program and demonstrations of new LOYTEC products.

The introduction of the most recent LOYTEC developments created great interest. The presentation of the new L-ROC room automation system by the company's technical mastermind Dr. Dietmar Loy was followed with great attention. "We want to make your life as easy as possible", Loy stated. Continuing his demonstration with the "six steps to success", Dr. Loy configured an L-ROC room automation system step by step. Subsequently the attendees could follow the creation of the automation of an entire office tower with 480 room axes. The presentation included a wall of 60 L-ROC devices purposely built to enable the spectators to watch the process live. Even before the projected system completion of 30 minutes was over, Dr. Loy could download the entire necessary programming into all of the L-ROC Controllers. "And this is pretty much it", Loy concluded his impressive demonstration. The efficient and extremely quick programming of the new L-ROC Controllers is enabled by the L-STUDIO software, which is type based and creates instances of room types. Through simple copying of these "basic modules", complete programming of an entire office tower is done in an astonishingly short amount of time with surprisingly little effort.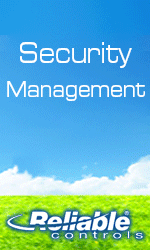 Other topics of the Buildings under Control Symposium placed emphasis on the practical side, the "How to". During the whole series of lectures throughout the first day of the symposium, various protocols were discussed; LON, BACnet, KNX, DALI, M-BUS, Modbus and ZigBee PRO all integrated in the L-INX Automation Server platforms. "With the L-INX Automation Servers we provide a platform, which can efficiently integrate all the different protocols. We call this the 'No Gateway Approach' ", LOYTEC managing director DI Hans-Jörg Schweinzer related.

The presentation of several case studies also contributed in forging a bridge from theory to practice. With the example of the City of Chandler in Phoenix, Arizona/US, the benefits of linking together distributed properties were shown. In this case study 15 public buildings in total were integrated, ranging from the fire department to the local school, with 34 L-INX Automation Servers used. The Iberdrola office tower in Bilbao, Spain, demonstrated the advantages of an L-DALI Lighting Control with integrated emergency lighting and test functionality. Additionally, an example of a 25 year old office building in Washington DC/US, increased building efficiency with the energy optimization practices and use of LOYTECs L-WEB graphical user interface for energy dashboard and equipment monitoring and control.

About LOYTEC
Founded in 1999, LOYTEC electronics GmbH today ranks among the leading European providers of intelligent network infrastructure products for building automation. There LOYTEC sets to open and standardized communication protocols exclusively. LOYTEC develops, manufactures and distributes to the world router solutions, embedded Automation Servers, DALI lighting controls, graphic user interfaces, touch panels and gateways. Primary focus is on network solutions for buildings and real estate. Methods provided are remote access and notification, as well as functions for data acquisition, information viewing and data storage. The LOYTEC system is based on a protocol independent approach for decentralized alarming, scheduling and trending.

For more information visit www.loytec.com
---


[Click Banner To Learn More]
[Home Page] [The Automator] [About] [Subscribe ] [Contact Us]