---
Enmetric Systems Enters Into Supply Agreement with Johnson Controls to Supply "Best in Class" Plugload Solution
BELMONT, CA, October 8, 2014 – Enmetric Systems, Inc., a leading enterprise Internet of Things (IoT) company, announced that that it has entered into a strategic Supply Agreement with Johnson Controls, Inc. (NYSE: JCI). The agreement will allow Johnson Controls to sell its plug load solution to thousands of facilities managers and building efficiency professionals worldwide. Enmetric Systems platform enables large enterprises to help monitor, control and manage individual plug-load devices. This includes workstation electronics (printers, computers, monitors, task lamps, phone chargers, etc.), shared enterprise electronics (e.g. printers, copiers), as well as kitchen devices (vending machines, coffee makers, water coolers, etc.). Notably, plug loads account for on the order of 25% to 50% of total electricity consumed within office buildings.

"For decades, JCI's building management system technology has provided a foundation for seamless building control capabilities for tens of thousands of customers worldwide. With well over 40,000 current customers today, JCI's METASYSŪ platform not only delivers traditional building control capabilities such as HVAC and lighting, but it's at the forefront of integrating mobile, wireless and Internet of Things functionality. From our perspective, Enmetric will absolutely expand and compliment JCI's next-gen energy management & IoT capabilities." Said Jake Masters, CEO Enmetric Systems.

In practice, Enmetric provides innovative Internet of Things (IoT) solutions for commercial environments. The company's core application -- plug load management – is built on a cloud-based data analytics platform and saves companies on the order of 10% to 20% in total annual energy costs. Enmetric's could-based network manages over 2 terabytes of data per month.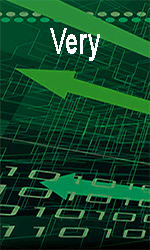 "Walter Shimoon, Vice President at Enmetric Systems, added: "We are very excited about aligning with Johnson Controls and believe that Enmetric's IoT solution will provide JCI's customers with a powerful platform to measure, report, and control plug loads across the enterprise. As HVAC and lighting get increasingly addressed by facilities managers from an energy management standpoint, plug load data analytics and controls are becoming increasingly relevant -- helping facilities managers to maximize and optimize energy efficiency, while providing valuable, real-time "Big Data" insights about room occupancy and space utilization."

Enmetric is focused on delivering its enterprise energy management solutions to customers in several key market verticals, including: Information Technology, Healthcare & Big Pharma, Construction Development, Building Management and the Government-Public sector.

ABOUT ENMETRIC SYSTEMS:

Founded in 2008, Enmetric Systems is a leading enterprise Internet of Things (IoT) platform, enabling enterprise customers to monitor, control and manage plug-load devices through data analytics and demand-side energy management. The core technology, which has been issued three U.S. patents, is integrated directly into common electrical interfaces, such as power strips, outlets, circuit breakers, and light switches. In addition, Enmetric's enterprise management software platform collects granular data to support software applications including reporting, peak-load reduction, load shifting, demand response, space optimization and device audits. For more information, please visit http://www.enmetric.com.

---


[Click Banner To Learn More]
[Home Page] [The Automator] [About] [Subscribe ] [Contact Us]