---
EnTouch Controls Leading Industry with OpenADR 2.0 Certification
Company Provides Demand Response Services to Restaurants and Retailers

RICHARDSON, TEXAS – Oct. 14, 2014 – EnTouch Controls, a market leader of energy management as a service (EMaaS) and contributing member of the OpenADR Alliance, today announced that its EnTouch Controls EnTouch360° DR is OpenADR 2.0 certified.

According to the OpenADR Alliance, certified systems were first adopted by utilities in California, but now the technology is quickly spreading to other regions through the backing of utilities worldwide, including American Electric Power, Austin Energy, CPS Energy, Duke Energy, EDF Energy, Hawaii Electric Company, NV Energy, Tokyo Electric Power Company, and others.

EnTouch360° DR is one of EnTouch's robust Energy Management as a Service (EMaaS) offerings. It provides a complete energy management system with a full-time team of dedicated data analysts to monitor and adjust the service as necessary and to work with the facilities team to prioritize alerts and preventative maintenance.

"The EnTouch360° DR is a demand response service uniquely designed for valued customers who want to leverage our dedicated staff of experts to take advantage of these often complex DR programs," said Ifty Hasan, Chief Technology Officer of EnTouch Controls. "Our service brings the same simplicity to peak management, allowing restaurant and retail customers to significantly reduce energy consumption when rates are the highest resulting in dramatic reductions in energy bills."

Supports Peak Management Response
EnTouch360° DR also provides assistance with the management of peak energy demand, which allows restaurants and retailers to voluntarily reduce their energy usage when rates are the highest to maximize energy savings without compromising their guest experience.

EnTouch360° DR can implement demand response features on HVAC, lighting or other selected loads. The system features patented, policy-based software that allows restaurants and retailers to achieve their maximum goals with minimum impact on the business. It also provides real-time metering and verification and can be remotely accessed for pricing, event and control signaling.

By utilizing advanced group aggregation capabilities, a restaurant or retailer customer can set DR policies and apply those policies across a distributed portfolio.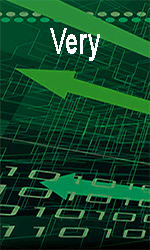 About EnTouch Controls
EnTouch Controls is a market leader of energy management as a service (EmaaS). The company's award winning EnTouch 360™ combines dedicated support with leading-edge technology providing real-time analytics to reduce energy consumption and maximize energy savings. The service also provides visibility across key assets while improving operational efficiency and enhancing overall customer comfort. EnTouch 360™ is recognized as the premier solution for its ease of use and unparalleled ROI. EnTouch serves customers in diverse industries including restaurant, retail, healthcare, hospitality and education. Connect with EnTouch Controls on Facebook, Twitter and our blog. http://www.entouchcontrols.com/

About OpenADR
Open Automated Demand Response (OpenADR) is a research and standards development effort for energy management led by North American research labs and companies. The typical use is to send information and signals to cause electrical power-using devices to be turned off during periods of high demand.


---


[Click Banner To Learn More]
[Home Page] [The Automator] [About] [Subscribe ] [Contact Us]