---
The Internet of Things in Smart Buildings 2014 to 2020

This Independent Study makes an Objective Assessment of the Market for Internet of Things Technologies, Networks and Services in Buildings 2014 to 2020.

Memoori defines the Building Internet of Things (BIoT) as: "The overlaying of an IP network, connecting all the building services monitoring, analyzing and controlling without the intervention of humans." The value in BIoT is as much in the data as the devices. Collecting data from more building services and equipment will provide a much more granular view of exactly how each building is performing. Building equipment manufacturers must start selling systems that collect, store and analyze data in the cloud, so they can use it to provide better operational efficiency.

http://www.memoori.com/portfolio/internet-things-smart-buildings-2014-2020

Within its 185 pages and 31 charts and tables, the report filters out ALL the key facts and draws conclusions, so you can understand exactly what is shaping the future of the global BIoT market;
• The global market for the Internet of Things in Buildings (BIoT) will rise from $22.93Bn in 2014 to over $85Bn in 2020.
• The overall market for Systems in Buildings will grow from $110.9Bn in 2014 to $181.1Bn in 2020, with Physical Security, Lighting Control and Fire Detection & Safety representing the 3 largest segments.
• Overall connectivity penetration rates across all building systems are at only around 16%. This will rise steadily over the coming years, but mainstream penetration (i.e. 50% of all building systems devices connected) is unlikely to be achieved before 2025.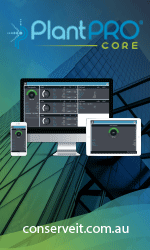 • The networking and related services segment of the market will show a steady growth of 22.6% CAGR rising from $9.53Bn in 2014 to $32.43Bn in 2020 which represents 37% of overall revenues by 2020. Effective networking deployments to keep up with the rising bandwidth demands of the BIoT will be crucial to the effective delivery of services and the management of data flows.

Memoori is a market research consultancy, offering business intelligence and independent advice on technology in Smart Buildings to companies across the value chain; supporting them in making essential strategic business decisions. For more information, please visit http://memoori.com


---


[Click Banner To Learn More]
[Home Page] [The Automator] [About] [Subscribe ] [Contact Us]