---
Kepware Updates Flagship Product to Support Big Data Analytics and Advance Industrial Internet of Things

KEPServerEX version 5.16 introduces collaboration with Splunk Inc., new Local Historian Plug-In, and expanded Power Suite

PORTLAND, Maine, October 21, 2014 — Kepware Technologies, a software development company focused on communications for automation, today announced the release of KEPServerEX version 5.16. The release features the new Industrial Data Forwarder (IDF) for Splunk Plug-In, Local Historian Plug-In, and IEC 60870-5 Suite that expand Kepware's offerings for the Power, Manufacturing, and Oil & Gas industries.

KEPServerEX V5.16 advances Big Data analytics and the Industrial Internet of Things (IIoT) with the new IDF for Splunk Plug-In. Splunk (NASDAQ:SPLK) software and cloud services allow organizations to search, monitor, analyze, and visualize machine-generated big data from websites, applications, servers, networks, sensors, and mobile devices. Kepware's plug-in leverages the 150+ communication drivers available with KEPServerEX to seamlessly stream real-time industrial sensor and machine data directly into the Splunk software platform for real-time Operational Intelligence. Splunk users can now easily mine industrial data to improve operations, accelerate troubleshooting, perform preventative maintenance, and improve productivity.

Storing industrial automation data for on-site and future analysis is critical, but can be a challenge for many organizations. Available now with KEPServerEX V5.16, the Local Historian Plug-In captures historical information at the point of collection in an easy to configure, flexible, open, and cost-effective solution. It enables data collection, storage, and access at the data source to prevent data loss and improve operational efficiency.

Furthermore, KEPServerEX V5.16 introduces significant advancements to the Power Suite. The new IEC 60870-5-101 and IEC 60870-5-104 drivers bring increased speed and connectivity to IEC 60870-5 devices in electrical substations that include RTUs, IEDs, controllers, and gateways. The IEC 60870-5 drivers work in conjunction with KEPServerEX to provide connectivity and communications with HMI, SCADA, and Historian client applications. The new drivers are expected to have the greatest impact in Europe and Asia where IEC 60870-5-101 and EIC60870-5-104 are the primary substation automation protocols.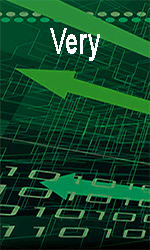 Kepware also recently released enhancements to LinkMaster and RedundancyMaster, allowing users to easily exchange data between OPC DA servers and configure multiple OPC servers into redundant pairs, respectively.

Please visit Kepware Technologies www.kepware.com for more information.
About Kepware Technologies
Kepware Technologies is a private software development company headquartered in Portland, Maine. Kepware provides a portfolio of software solutions to help businesses connect diverse automation devices and software applications. From plant floor to wellsite to windfarm, Kepware serves a wide range of customers in a variety of international vertical markets including Manufacturing, Oil & Gas, Building Automation, Power Distribution, and more. Established in 1995 and now distributed in more than 100 countries, Kepware's software solutions help thousands of businesses improve operations and decision making.


---

[Click Banner To Learn More]
[Home Page] [The Automator] [About] [Subscribe ] [Contact Us]