---
Daintree Networks Names 'Energy Champion' Award Winners

Jim Sinopoli, Smart Buildings, Named Energy Champion-Thought Leader; Ken Hagaman, Anixter, and Ted Pinnow, United Stationers, Pronounced Energy Champion-End User Co-Winners

LOS ALTOS, Calif. - October 28, 2014 - Daintree Networks, the leader in open wireless smart building solutions for enterprise control and energy management, today announced the winners of its first annual Energy Champion Awards. The awards were created to honor the efforts of those in the industry who are openly driving awareness to save energy by using technologies and processes to reduce energy consumption in warehouses, offices, retail stores, and other commercial buildings. In concert with National Energy Awareness Month, Daintree announced the winners yesterday at Verge 2014 in San Francisco.

Today, energy efficiency is front and center of the American agenda as highlighted during National Energy Awareness Month. Former President Bill Clinton delivered a keynote at the World Energy Engineering Congress earlier this month and focused on two solutions to the national energy crisis: building retrofits and renewable energy. He estimated that if 25 percent of existing buildings in the U.S. were retrofitted over the next 10 years, with each building averaging a 20 percent reduction in energy consumption, national energy consumption would be reduced by 10 percent. On the heels of this momentum, Daintree Networks is proud to recognize the industry's Energy Champions.

Daintree Networks Energy Champion award winner in the Thought Leader category is Jim Sinopoli, managing principal, Smart Buildings, LLC. The Thought Leader award is given to the person who has made the biggest impact in raising awareness for the need to save energy in the commercial sector in 2014. Sinopoli was chosen for his pioneering work in designing and engineering operationally efficient, intuitive and sustainable buildings over nearly three decades as well as spreading awareness throughout the corporate community.

"It is an honor to be recognized with an Energy Champion award. It validates the impact of our ongoing efforts to optimize building technology systems and networks for greater energy efficiency," said Jim Sinopoli.

In the End User category, Daintree Networks Energy Champion award co-winners are Ken Hagaman, director of Real Estate Services for Anixter, Inc., and Ted Pinnow, facilities maintenance manager at United Stationers. The End User award is granted to individuals whose efforts have reaped the greatest demonstrated results in terms of reduced energy consumption and overall energy savings within their company.

Hagaman was instrumental in driving Anixter's efforts to achieve significant energy savings and operational efficiencies using streamlined processes and innovative building control and energy management technologies in the company's various facilities including warehouse and office buildings.

Under Pinnow's oversight, wholesale business-products distributor United Stationers achieved monthly lighting savings of 94 percent after it installed an intelligent lighting system consisting of LED fixtures and a wireless, open standards-based control system at its Sacramento, Calif., site.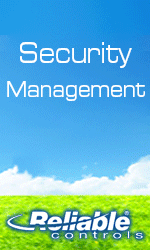 "As a leading advocate of open solutions for building energy management, we believe it's important to recognize the efforts of those who are both championing the need to save energy and those who have proved themselves champions in those efforts," noted Daintree CEO Danny Yu. "We congratulate the winners and applaud their valuable efforts in energy conservation. Thank you, also, to all the nominees - we look forward to their continued work and hope they will participate again next year."

About Daintree
Daintree Networks is a trusted provider of the leading solution for smart building control and management, the core application for the Enterprise Internet of Things™. Daintree's ControlScope™ is an open standards-driven control, monitoring, and optimization solution for energy, operations, and sustainability professionals. ControlScope delivers up to 70 percent energy savings, operational efficiencies and up-time as well as occupant comfort while providing actionable decision-support information through Big Data analytics. Leveraging Daintree's Enterprise Internet of Things™, or E-IoT™ approach, the solution utilizes sensors to also monitor other conditions such as air quality, humidity, building security and more that comprise the networked ecosystem of an organization. Daintree Networks is a channel-friendly company with leading strategic and technology partners helping serve its customers globally, with major locations in Silicon Valley, California, and Melbourne, Australia. Further information is available at http://www.daintree.net.






---


[Click Banner To Learn More]
[Home Page] [The Automator] [About] [Subscribe ] [Contact Us]