---
Aconex Launches Connected BIM for Project-Wide Model Collaboration

New Solution on Aconex Platform Signals Breakthrough in BIM Project Delivery

MELBOURNE, Australia, October 29, 2014 – Aconex, provider of a leading cloud collaboration platform for the global construction industry, today launched Aconex Connected BIM. This new product extends the Aconex platform to manage building information modeling (BIM) data and processes for project-wide collaboration between design and construction teams and handover to the owner (see customer testimonials attached).
"BIM and VDC are transforming the way that capital projects are delivered," said Rob Phillpot, senior vice president of product and engineering and co-founder of Aconex. "The industry is moving rapidly from 2D drawings and files to multidimensional models and data, as BIM adoption accelerates globally. On many projects today, its use is limited to designers with specialized modeling tools during the design phase of the project. While BIM improves design and constructability, the other 90% of the project team are disconnected from model data during the construction and handover phases.

"Aconex now connects all participants with BIM data and processes project-wide, enabling project teams to share, consume and enrich models on a single integrated collaboration platform in the cloud. From their web browsers and mobile devices, design and construction teams can resolve issues early and produce a fully documented visualization of the project that is ready for operation at handover. With a complete and accurate set of interconnected project data outside the model, owners can reduce operating costs, which account for up to 75% of total asset lifecycle costs. Aconex Connected BIM fulfills BIM's true promise – improved efficiency, reduced risk, faster delivery, higher-quality built assets, and easier operability."

Since 2001, the Aconex platform, which powers Aconex Connected BIM, has supported the successful delivery of more than A$800 billion worth of projects worldwide. The platform is currently used to manage over 1.5 million BIM models for Aconex customer projects. This figure has increased at a compound annual growth rate of nearly 200% over the last six years.

Collaborative Model Management at the Object Level

With Aconex Connected BIM, designers for specific disciplines can create and modify models in their native authoring tools and use simple software plug-ins to publish them in the Aconex BIM Cloud. On the platform, all members of the project team – other designers, engineers, consultants, contractors, subcontractors, and owners – can view, distribute, mark up, and contribute to model data at the object level. This coordinated process supports timely detection of clashes and optimizes constructability.

As the project moves through design and into construction, team members can link each object in the model with relevant project documents, communications and workflows. For example, a mechanical subcontractor can tag a pump with an operating manual or a commissioning sheet. Project team members can issue an RFI or a design query regarding that pump for timely resolution with a complete audit trail.

Designers can continue using their native authoring tools for design updates via the software plug-ins. The Aconex platform supports Open BIM, including IFC (Industry Foundation Classes). At practical completion, a comprehensive and accurate set of interrelated project information – including the model, all of the documentation associated with each of its objects, and an audit trail – can be handed over to the owner for operation.

Key Features and Functions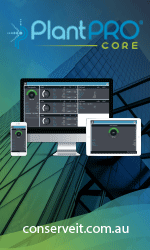 Aconex Connected BIM provides a range of capabilities that combine the proven advantages of the Aconex platform with the requirements of collaborative BIM management:

• Open BIM standards
• Secure, cloud-based platform – no software installation required
• Fast viewing of large sets of merged models in web browsers – without specialized BIM tools or local software – and access on mobile devices
• Version control to avoid errors based on out-of-date models
• Real-time merging, collation and separation of component models for specific disciplines
• Shared viewpoints and mark-ups for model review, feedback and resolution
• Interrogation of models for clashes and coordination issues
• Linkage of formal project communications such as RFIs with objects for resolution of clashes and issues
• Handover of operation and maintenance (O&M) data within models.

For more information on Aconex Connected BIM, see http://www.aconex.com/bim-management. For videos on the product and its deployment by Probuild, see http://youtu.be/8U1HrzcgxwI and http://youtu.be/zxfekI_Ks1U on the Aconex YouTube channel.
Also Launched Today – Dynamic Manuals
In a related announcement today, the company launched Dynamic Manuals, a mobile solution for owners and their facility management teams to manage digital operation and maintenance (O&M) manuals in the secure cloud. Dynamic Manuals is the newest member of the Aconex Handover suite, which also includes Digital Manuals and Smart Manuals for delivering digital O&M manuals at handover.
Aconex Connected BIM and Dynamic Manuals reflect the company's strategy of transforming project delivery and handover through the integration of cloud, project-wide collaboration, mobility, and BIM.

About Aconex
Aconex Limited provides a leading cloud collaboration platform for the global construction industry. This platform gives owners and contractors in the construction, infrastructure, and energy and resources sectors project-wide visibility and control between the many different organizations collaborating across their projects. With more than 50,000 user organizations and over A$800 billion of project value delivered in more than 70 countries, Aconex is the industry's most widely adopted and trusted platform. Founded in 2000, Aconex has 41 offices in 22 countries around the world, including headquarters in Melbourne, Australia and San Francisco, California.

---


[Click Banner To Learn More]
[Home Page] [The Automator] [About] [Subscribe ] [Contact Us]