---
1st EnOcean Alliance Fall Academy:

Industry experts discuss the future of smart buildings, the Internet of Things and new business models

More than 150 participants attended the first training event in Lyon targeted at building experts, installers and system integrators. Roundtable of renowned building, energy and telecommunications companies on the market impact of digitalization.

San Ramon, CA/Lyon, France, 28 October 2014 - Two days of compact learning, practice-oriented workshops and industry experience: that's what the first Autumn Academy of the EnOcean Alliance offered more than 150 attendees. On October 22nd and 23rd, building experts and installers were encouraged to learn more about software and hardware solutions in the field of building automation, the interconnection of standards and project steps that are key for an integrated system. Besides the learning and knowledge exchange sessions, 20 building automation companies presented and explained their products. Another highlight at the hotel Valpré Lyon was an industry expert roundtable discussing the market challenges of a proceeding digitalization. It included speakers from Orange, Toshiba, EDF, Ubiant, Mydomotique, Domadoo and the Fédération française de Domotique.

"The Autumn Academy was a tremendous success. For the first time, it enabled system integrators and building professionals from France and European francophone countries to meet industry experts and to get practical insights in the latest trends in building automation and smart home on a unified platform," says Graham Martin, Chairman of the EnOcean Alliance. "I would like to thank all attendees and partners who invested two days of their valuable time to make this event of vital exchange and education happen."

Best practice workshops

One of the academy's core elements was a dedicated practice-oriented workshop program. Industry experts explained different system structures, gave dedicated installation tips for several building areas and showed project examples. The sessions covered, for example, a smart building installation according to ISO 50001 and TO-PASS (WAGO), monitoring of an EnOcean/KNX installation (Vitec, Vimar), parameterization and supervision of a multi-protocol system (ABB), smart home scenarios based on different systems such as Zodianet or myFOX (Giga Concept, Vitec), interface to several smart home systems (ImperiHome), lighting control based on DALI/EnOcean (Helvar), remote commissioning of EnOcean networks (EnOcean) and installation rules for wireless actuators (Thermokon, Belimo).
Discussion on digitalization

During the event, a round of experts from companies Toshiba, EDF, Ubiant, Mydomotique, Domadoo, the Fédération Française de Domotique and integrators discussed the impact of digitalization on the building industry and its business models.

"Data and the digitalization of our daily lives revolutionize the building industry. Billions of objects, connected to each other and the Internet, require new services and modern technologies such as batteryless wireless sensors," says Emmanuel Francois, Sales Manager West Europe, EnOcean. "Several players of vertical sectors address this rapidly expanding growth market. This leads to the challenge of bringing together different segments and standards to an integrated service-oriented approach for the best user experience. Currently, all players are still searching for their particular role in the cloud called Internet of Things."

Major results of the discussions were: It seems that the current business models in place are not sufficiently adapted to the request of the market. Users demand for simple smart home applications that are easy to operate and that can be downloaded by any end user. For advanced solutions, a payment model combined with the service of an integrator should be offered. Several partners like Ubiant or Jeedom presented this business model at the academy event. The next step is the contact to the end user. Here too, the current promotion channels through large retail chains seem not to address the consumers. Therefore, integrators are thinking of having their own shops, working together with a network of installers. In this regard, Vitec introduced its smart home shop concept, based on its Ubiwizz brand, they intend to deploy on a large scale in Europe.

Hands-on exhibition and success stories

Between the workshops, the participants had the occasion to experience latest solutions and products hands-on. Companies such as Vitec, WIT, Altecon or EWATTCH presented their smart home and building automation systems at exhibition tables. A presentations' focus was the interconnection and management of the EnOcean energy harvesting wireless standard with other communication protocols for a system combining mutual benefits.

The academy was also a platform to share success stories and case studies. Michael Hutin, integrator, presented its new smart home concept integrating the EnOcean standard in another system. He showed that there is no cost difference compared to a traditional wired solution while using the latest technologies for lighting (LEDs), shutters, heating, ventilation and alarm. Claude Blondel, Technical Director of Club Med, presented the latest realization of retrofitting 400 hotel rooms in Club Med Opio Provence and 600 rooms in Club Med Kamarina based on EnOcean technology in cooperation with Altecon and Vitec. Due to the wireless and batteryless approach, Club med achieved a return on investment of three years for Opio and of two years for Kamarina.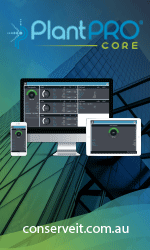 About the EnOcean Alliance

Leading companies worldwide from the building sector collected to form the EnOcean Alliance and establish innovative automation solutions for sustainable building projects – and so to make buildings more energy-efficient, more flexible and lower in cost. The core technology of the Alliance is energy harvesting wireless technology for flexibly positioned and service-free sensor solutions. The EnOcean Alliance aims to internationalise the energy harvesting wireless technology, and is dedicated to creating interoperability between the products of OEM partners. Basis for this is the international standard ISO/IEC 14543-3-10, which is optimised for wireless solutions with ultra-low power consumption and energy harvesting. More than 350 companies currently belong to the EnOcean Alliance. The headquarters of the non-profit organisation is located in San Ramon, California.

For more information visit http://www.enocean-alliance.org
---


[Click Banner To Learn More]
[Home Page] [The Automator] [About] [Subscribe ] [Contact Us]