---
LonMark International and LonMark Deutschland Advance Open Building and Control Systems with New Profiles

SAN JOSE, CALIF., Oct. 18 , 2016- LonMark, a non-profit association for the certification, education and promotion of interoperable control systems for the benefit of manufacturers, integrators and end users, today announced a set of new profiles for open building and control systems designed in collaboration with LonMark Deutschland. The profiles are based on the technical specification VDI 3813 from the Association of German Engineers (VDI - Verein Deutscher Ingenieure).

The new VDI 3813 specification contains a series of functions that will enable communications between room controls and building automation control systems. The VDI specification is set to become part of the international standard, ISO 16484-4 Building Automation and Control Systems – Part 4: Applications, once it is completed. The VDI functions closely resemble the structure and content of LonMark Functional Profiles. In many instances, there is a one to one mapping between the VDI functions and the LMI profiles.

There are 47 new VDI device and system functions that have been converted to the LonMark standard device profile format. LonMark International will certify products using the new profiles for compliance with its interoperability standard. These new profiles extend the current LonMark catalog to over 150 unique profiles giving users greater interoperability options for controlling rooms using their building automation systems. These new profiles will be brought to CEN and ANSI/CTA to extend the 14908.6 and 709.6 standards in 2017.

"The additional profiles will support important European energy standards, while enabling improved interoperability and flexibility for automated room controls," said Ernst Eder, technical director, LonMark International. "This will ultimately improve system integration, provide more flexibility, reduce installation costs, improve the sustainability of the buildings, and improve the productivity of its users."

"The new profiles build a bridge between automated room controls and the newest technology trends like Internet of Things and Industry 4.0," said Martin Mentzel, Member of the board of LonMark Deutschland. "From now on LonMark systems are available for the connection to the corresponding services in an full functional, interoperable, open and completely documented way."

The following is a short excerpt of this long list of profiles.
- Presence Detection, Window monitoring, Air temperature measurement
- Sunshade Actuator, Light actuator, Control drive actuator
- Constant Light Controller, Occupancy evaluation, Automatic Twilight Control
- Fan Control, Weather protection, Temperature control (heating/cooling)

The new LonMark profiles offer the following advantages for its target users:

• Investors/building owners get easy-to-understand requirements for their room control
• Planners (architects, engineers) receive tools for room control planning (function description, room control schematic, room control function list)
• Installers get the technical solution in an unambiguous and understandable manner
• Manufacturers get products that are more easily tailored to integrated room control solutions
• Specifiers can now call our 14908.6 profiles in their design requirements and reference the CEN standards (the new VDI profiles will be part of the EN standards).

More information and full technical details on these new profiles will be published on the LonMark International website at www.lonmark.org.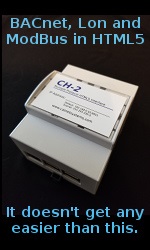 About LonMark International
LonMark International is a member-based, non-profit organization that enables interoperable systems for products based on the ISO/IEC 14908 series of standards. LonMark International has tested and certified over 500 products complying with its interoperability guidelines. Additionally, LonMark International has certified nearly 1,000 industry professionals worldwide for their expertise in the guidelines and industry standards. Products based on the ISO/IEC 14908 standard are installed in over 500,000 buildings worldwide. LonMark International remains committed to educating the industry on the value of open, interoperable systems by providing tools, resources, and support for its members and their markets. For more information, visit www.lonmark.org.

About LONMARK Deutschland
LonMark Germany e.V. regards itself as the interest group for all users and developers pertaining to LonWorks in German-speaking countries. The objectives are to enforce the LON technology in automation, building, gastronomy, process and environmental technology; exchange information regarding products and developments; conduct joint marketing activity and advocacy in politics and associations. LonMark Germany e.V, was founded in 1993 under the name LON User Organization (LNO). By 2006 the organization changed the name to LonMark Germany e.V. Currently, LonMark Germany e V. has up to 60 members.

About VDI Association
Verein Deutscher Ingenieure (VDI) (English: Association of German Engineers) is an organization with over 150,000 engineers and natural scientists. More than 12,000 honorary experts process the latest findings every year to promote the technology location. Established in 1856, the VDI is today the largest engineering association in Western Europe. The role of the VDI in Germany is comparable to that of the American Society of Civil Engineers (ASCE) in the United States or Engineers Australia (EA) in Australia barring the broader field of work of the VDI. The VDI is not a union. The association promotes the advancement of technology and represents the interests of engineers and of engineering businesses in Germany

LonMark and the LonMark logo are registered trademarks of LonMark International in the U.S. and other jurisdictions.



---


[Click Banner To Learn More]
[Home Page] [The Automator] [About] [Subscribe ] [Contact Us]