---
Bosch makes video analytics at the edge a new built-in standard in all their IP cameras
- Video analytics offered as standard, rather than an optional feature at no extra cost or license fee in all Bosch IP cameras
- Allows users to take appropriate action faster, easier and more efficiently
- Highest accuracy and robustness in extreme environments with Intelligent Video Analytics

Escalating demand for highly detailed, 24/7 video images produces colossal amounts of data, which requires extensive transmission and storage capacity as well as time-consuming monitoring and assessment. With this in mind, Bosch has announced the roll-out of video analytics inside their cameras which means at the edge as a standard feature. By enhancing their existing and future IP cameras with this technology, Bosch will enable users to effortlessly search through large amounts of video data and to pinpoint the information that matters most to them.

Coming in October 2016: Video analytics at the edge as a standard feature
In the next 12 months, Bosch's complete range of IP cameras as of the IP 4000 series will come fully equipped with video analytics at the edge. Bosch's starlight family will be the first to feature a full suite of 15 of its new Essential Video Analytics, starting with the DINION IP starlight 6000 fixed box and FLEXIDOME IP starlight 6000 fixed dome cameras. All top of the line IP 7000 and IP 8000 starlight cameras will come equipped with Bosch's state-of-the-art Intelligent Video Analytics offering up to 17 different analytic possibilities.

Add sense and structure to video data
Video analytics inside of the camera create an intelligent video security system, using metadata which already means adding sense and structure to video data already at the point of capture (at the edge) and enabling each camera to operate independently. Decentralizing intelligence in this way eliminates a single point of failure (central analytics server), meaning that if one camera or encoder fails, the system maintains full performance. With built-in (edge) analytics, each camera in the network can then interpret captured video data and alert users of potential security threats in real time based on configurable triggers.

Take appropriate action faster, easier and more efficiently
Video analytics at the edge will allow users to instantly and easily retrieve specific footage from hours of stored video. Also, by focusing on the point where data is captured and only streaming the data that is needed, network strain and storage requirements are significantly reduced. Data streamed can include all image data, or the metadata alone, depending on the specific application requirements. The end results are relevant, immediate alerts and key statistics, enhancing the accuracy of the video security system and reducing the margin of error that comes with 24/7 human live monitoring and in a much more efficient way.

Highest reliability
All Bosch video analytics algorithms are developed in-house together with the automotive division to deliver the most reliable and robust solution for automotive applications, like autonomous driving, as well as network video security solutions.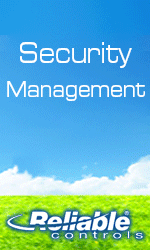 Essential Video Analytics
Small and medium businesses, large retail stores, commercial buildings and warehouses will benefit from Essential Video Analytics. This suite of video analytics delivers 15 different video analytics algorithms that can be used for smart movement detection as well as business analytics. It allows a single camera solution to be used to enforce health and safety regulations, intelligent intrusion and idle-object detection; as well as to perform crowd density assessment. It also provides useful business metrics for various applications, like retail, such as people counting and crowd density information.

Intelligent Video Analytics
Cameras equipped with Bosch's state-of-the-art Intelligent Video Analytics have the added capacity compared to Essential Video Analytics, to deliver the highest level of accuracy for mission critical applications such as perimeter protection for airports and critical infrastructures, ship tracking and traffic monitoring. Enhanced with 17 different video analytics algorithms, Intelligent Video Analytics stands out through its ability to differentiate between genuine security events and known false triggers such as challenging environments where snow, wind, rain, water reflections and distance could make images even more difficult to interpret. This ensures that costly false alarms are minimized and enables users to focus on what is most relevant to them.

For more information visit www.boschsecurity.us


---


[Click Banner To Learn More]
[Home Page] [The Automator] [About] [Subscribe ] [Contact Us]