---
ZigBee Expo Comes to Europe
Inaugural European Event – 4&5th October - Prague











DALLAS, TEXAS—September 1, 2007 — Clasma Events Inc., the company behind BuilConn, M2M Expo, Wi-tivity, GridWeek, Grid-Interop and the DR-Expo announces that the next ZigBee Expo is to be held in Prague on the 4&5th October as part of ConnectivityWeek Europe. ZigBee Expo is endorsed by the ZigBee Alliance and focuses on cost-effective, low-power, wirelessly networked, monitoring and control products and solutions used to promote energy management and efficiency as well as automating homes, commercial buildings and industrials plants around the world.
This is the inaugural European Event and follows on from the successful first outing for ZigBee Expo, at ConnectivityWeek USA held in Chicago earlier this year. Members of the ZigBee Alliance will run a conference track during ConnectivityWeek covering the technology and its application in commercial and residential buildings.
ConnectivityWeeks are global events held in key market regions to promote the development of device centric connectivity for 21st Century's growth of the Pervasive Internet. Every ConnectivityWeek gathers together vertical and horizontal subjects that have one common theme; Connectivity.
"The Chicago event started what we hope will be a successful series of ZigBee Expos and Prague is set to continue this trend," said Bob Heile, chairman of the ZigBee Alliance, "Technology and market acceptance of ZigBee is well recognized around the globe. Growth is being driven by the increased interest and demand for energy management solutions, particularly in the infrastructure and building automation areas, which is paving the way for ZigBee to be a key component of solutions in the energy management arena."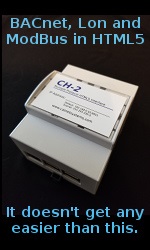 Wireless has been part of ConnectivityWeek and BuilConn since 2004. The addition of the ZigBee Expo further drives home the importance of wireless in the development of converged buildings, which is a key part of ConnectivityWeek.
"We are excited to be working with the ZigBee Alliance on this European event" said Anto Budiardjo, CEO of Clasma, "We are seeing significant synergies between ZigBee and other content we are delivering globally around convergence of building systems, energy and IT. Sensor wireless networking fit into this vision perfectly".
For more information on the ZigBee Expo, please visit www.zigbeeexpo.com
ZigBee: Wireless Control That Simply Works The ZigBee Alliance is an association of companies working together to enable reliable, cost effective, low-power, wirelessly networked, monitoring and control products based on an open global standard. The ZigBee Alliance membership comprises technology providers and original equipment manufacturers worldwide. Membership is open to all. Additional information can be found at www.zigbee.org
Clasma Events Inc. Clasma Events Inc. was formed solely to organize and manage technology events around the area of smart connected devices, and the subsequent impact to industry and business. Based in Dallas, Texas, with a network of associates and partners around the U.S. and across the globe, Clasma Events is a virtual organization, leveraging the power of the Internet for B2B-centric organization of events. For more information please go to www.clasma.com
---


[Click Banner To Learn More]
[Home Page] [The Automator] [About] [Subscribe ] [Contact Us]