---
CEDIA highlights flood of new home automation products based on Ember's ZigBee technology
Ember-enabled products from CentraLite, Colorado vNet, Control4, Eaton and Remote Technologies Inc. establish ZigBee as the home automation wireless standard











DENVER, Sept. 5, 2007 – ZigBee wireless networking from Ember Corporation took a big leap forward in the home automation space this week at CEDIA Expo 2007 when multiple companies debuted new products designed for the consumer market. CEDIA Expo is the premier tradeshow for the residential electronic systems design and installation industry.
From wireless control of lighting and climate to home entertainment systems, all these products share two key attributes:
- they enable more comfort, convenience and energy efficient digital living,
- and they all employ the latest technology from Ember Corporation based on the ZigBee standard.
Ember's ZigBee wireless network systems include chips and software that enable manufacturers to easily embed wireless communications into their products, delivering dramatic improvements in the quality of life for consumers, as well as energy efficiency improvements for homes and the utilities that serve them.
"The range and diversity of new products based on Ember's ZigBee platform launched at CEDIA demonstrate that ZigBee technology is increasingly the preferred choice for home automation applications," said Robert LeFort, Ember's CEO. "These Ember customers join a growing group of companies whose products are enabling digital living conveniences and efficiencies not possible before." Some of the new Ember-enabled products launched at CEDIA are:

JetStream Lighting Control System from CentraLite Systems JetStream uses ZigBee wireless technology to instantly control any, or all, lighting sources with the press of a button. Homeowners can simplify daily routines or produce special lighting scenes and timed events. They can replace existing light switches with new JetStream dimmers/keypads and the system is operational in minutes. Integration with other automation devices such as thermostats, entertainment systems, and security equipment is easy. JetStream can handle up to 200 devices on its wireless network. CentraLite's JetStream will be on display at booth #1006.
"We're delighted with the results of our collaboration with Ember," said Jimmy Busby, chief technology officer at CentraLite. "JetStream is a great product and far exceeds competitive offerings. This technology is very affordable and that has allowed us to be very aggressive in our pricing structure. We expect JetStream to have broad market appeal and to attract many new users to the benefits of home automation products."
Wireless Lighting & Control from Colorado vNet Colorado vNet introduced a complete ZigBee-based Wireless Lighting & Control System. "By utilizing ZigBee, we've created a system that provides unprecedented range and reliability. It's perfect for retrofit projects yet provides everything integrators and homeowners have come to expect from Colorado vNet - reliability, stylish design, and simple yet powerful programming," said Bill Beierwaltes, CEO for Colorado vNet. See the Colorado vNet wireless system in action at booth #758.
Home Controller HC-300 from Control4 The Home Controller HC-300 is the central building block for a High Definition smart home, making it easy for anyone to enjoy intelligent control at an affordable price. It typically replaces four old remotes and can control home theaters, multi-room music, smart lighting, advanced temperature control, security, and many other systems in the home. The HC-300 will be on display at booth #480.

"The HC-300 sits at the core of our value proposition of delivering transformative and affordable home automation and control," said Will West, chief executive officer of Control4. "We are pleased to roll out a major evolution of this foundational and best selling Control4 product line. We have designed the HC-300 to not only be elegant but also to maximize the digital home experience across the board from high definition screen graphics to optimized processing and expansion capabilities."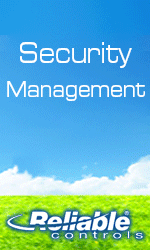 Home Heartbeat from Eaton Corp. Home Heartbeat is the World's First Home Awareness System that allows consumers to monitor, and to be notified regarding, the status of key systems in their home… 24 hours a day, 7 days a week. By using ZigBee-based wireless connectivity, customers can place their sensors practically anywhere in the home, and still be able to communicate sensor status information back to the Home Heartbeat base station and home key. Eaton Corporation's Home Heartbeat™ system, which incorporates a brand new motion sensor, will be on display in booth #296.
ZM-24 ZigBee Transceiver module from Remote Technologies Inc. The ZM-24 ZigBee Transceiver module is the newest addition to Remote Technologies Inc.'s (RTI) line of control solutions for the entire home or business. It utilizes ZigBee wireless communication to provide bi-directional communication between two-way enabled RTI handheld remote controls and control processors. This allows seamless communication with devices throughout the home, from audio/video components to environmental controls, providing feedback such as volume level or the current temperature to the remote control. The ZM-24 module will be on display in booth #843.
"Through our Integration Partner Program, we will work closely with our industry partners to create two-way drivers for products throughout the home," said Peter Baker, vice president of sales and marketing for RTI. "The functionality added with bi-directional ZigBee communication will provide our dealers with an extremely robust and reliable level of control for their clients."
ZigBee: Wireless Control That Simply Works
The ZigBee Alliance is an association of companies working together to enable reliable, cost-effective, low-power, wirelessly networked monitoring and control products based on an open global standard. The ZigBee Alliance is a rapidly growing, non-profit industry consortium of leading semiconductor manufacturers, technology providers, OEMs, and end-users worldwide. Membership is open to all. Additional information can be found at www.zigbee.org.

About Ember Corporation
Ember develops wireless sensor and control network technologies that help make our living and working environments safer, smarter, more comfortable and energy efficient. Ember's ZigBee-based semiconductors and software enable communication between devices embedded in a variety of building and home automation products. Ember is headquartered in Boston and has a semiconductor development center in Cambridge, England and distributors worldwide. Ember is a lead member of the ZigBee Alliance, and its platform is the National Technical Systems' (NTS) "Golden Suite" for 802.15.4/ZigBee interoperability testing. For more information, please visit www.ember.com.


---


[Click Banner To Learn More]
[Home Page] [The Automator] [About] [Subscribe ] [Contact Us]