---
Constellation NewEnergy Announces Agreement With EnergyConnect, Inc.











Collaboration reflects a commitment to make use of existing building automation systems to create smarter, more energy responsive buildings
BALTIMORE - September 14, 2007 - Constellation Energy (NYSE:CEG) today announced that its subsidiary, Constellation NewEnergy, has established a collaborative agreement with leading energy automation services provider, EnergyConnect, Inc., a subsidiary of Microfield Group, Inc.,(OTCBB: MICG). Constellation NewEnergy and EnergyConnect will work together to integrate external energy market information onto existing IT platforms for commercial buildings, providing much needed data to commercial and industrial customers managing energy spending in a high-priced and volatile climate.
"We are committed to providing our customers with the tools they need to create more energy efficient and price responsive buildings," said Steve Schaefer, senior vice president of EnergyConnect. "Partnering with Constellation NewEnergy to bring the supply side of the energy spectrum into focus enhances our existing portfolio of energy automation solutions and positions our customers to more effectively harness and shape internal energy load in response to changes in the energy marketplace, including real-time and day-ahead pricing."
A growing commitment to sustainability and reducing the carbon footprint of the established building environment, along with rising energy costs, has combined to expand the need for building automation to move beyond traditional ISO-initiated demand response programs. This collaborative effort between Constellation NewEnergy and EnergyConnect is intended to put more intelligence in the hands of finance and procurement executives seeking to make informed and proactive decisions about energy needs, use and load allocation.
"Managing energy usage and price is a strategic opportunity that is important to every aspect of a business," said Clem Palevich, who is leading Constellation Energy's recently announced Sustainable Energy Solutions group. "We've developed the tools and expertise to integrate a customer's energy supply and demand into a comprehensive program that helps them to both manage through market volatility and maintain budget certainty. This capability is vital for companies working in the building automation space. We are pleased to partner with EnergyConnect and our collaboration will put more intelligence into the hands of executives charged with designing and implementing proactive energy strategies."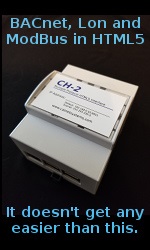 Constellation NewEnergy (http://www.newenergy.com), a wholly owned subsidiary of Constellation Energy (NYSE: CEG), is a leading competitive supplier of electricity, natural gas and energy-related services to commercial, industrial and institutional customers throughout North America. Constellation NewEnergy operates in all competitive energy markets throughout Canada and the United States, providing products that enable customers to effectively manage and control energy costs.
Constellation NewEnergy's regional expertise, coupled with its national presence, provides customers with customized energy products and services while leveraging the assets of one of the strongest integrated energy companies in North America. Constellation NewEnergy, based in Baltimore, serves more than 19,000 commercial, industrial and institutional customers throughout 31 states and three Canadian provinces representing nearly 14,000 megawatts of peak load and more than 354 billion cubic feet of annual natural gas consumption.
Constellation Energy (www.constellation.com), a FORTUNE 200 company with 2006 revenues of $19.3 billion, is the nation's largest competitive supplier of electricity to large commercial and industrial customers and the nation's largest wholesale power seller. Constellation Energy also manages fuels and energy services on behalf of energy intensive industries and utilities. It owns a diversified fleet of 78 generating units located throughout the United States, totaling approximately 8,700 megawatts of generating capacity. The company delivers electricity and natural gas through the Baltimore Gas and Electric Company (BGE), its regulated utility in Central Maryland.
EnergyConnect, Inc. (www.energyconnectinc.com), a subsidiary of Microfield Group, Inc., is the leading provider of Energy Automation services. More than just demand response; EnergyConnect's Energy Automation solutions proactively engage energy market participants, Independent System Operators, Regional Transmission Organizations and Electric Utilities.
Microfield Group, Inc. (www.microfield.com), combines selling wholesale services to regional power grids with traditional electrical contracting and design and integration of infrastructure for wind, solar and other distributed power systems. This combination provides the platform to be a contributor to the growing alternative energy industry and to provide business processes and software capabilities that link the adjustment of consumer energy consumption to the wholesale electric market. Microfield utilizes consumers of electricity to generate revenue from the regional grids and serves this market through proprietary software and models that enable consumers to adjust use, provide prices to determine beneficial actions, and automate all aspects of the process. Microfield is headquartered in Portland, Oregon, and its common stock is traded on the OTC Bulletin Board under the symbol "MICG."
---


[Click Banner To Learn More]
[Home Page] [The Automator] [About] [Subscribe ] [Contact Us]