---
Kepware purchases iSNMP products and Patent











Kepware Technologies announces the purchase of all COI Software assets including the iSNMP related products and PATENT for Integrating Network Management with Process Control.
Sept 11th, 2007 – Kepware Technologies, of Portland, Maine, U.S.A. announces that they have purchased all rights to the COI Software Brand, Website, and iSNMP products, including COI Software's patent on "System and Method for Integrating Process Control and Network Management" (U.S. Patent No. 6,728,262).
Simple Network Management Protocol (SNMP) allows a range of operational parameters typically related to network performance and device management to be actively monitored with little if any network bandwidth usage. Using the iSNMP OPC Server software product, automation engineers can easily integrate the monitoring and management of their Ethernet network devices into their OPC client-enabled HMI, Historian, or Alarm package. This product is designed to enable automation and control engineers to monitor the health and operation of their IT infrastructure, without becoming an IT expert and without assistance from their IT department.
Additionally, many large corporate and plant level IT departments use simple network management protocol as a tool to monitor the network performance and health of their IT infrastructure. However, most industrial assets such as PLCs and HMIs are not SNMP-enabled. There is no standard way to integrate their data into their existing network management systems. iSNMP Agent is a companion product to the iSNMP OPC Server that allows data taken from OPC servers to be made available on an SNMP enabled network. With iSNMP Agent, existing network management tools can now monitor data from PLCs and other OPC-enabled data sources.
According to Kepware's VP of Sales and Marketing – Roy Kok, "The purchase of the iSNMP OPC Server and iSNMP Agent products are a perfect complement to Kepware's existing connectivity products. In addition to our wide range of OPC servers, we can now offer the tools our customers need to monitor network operation to ensure reliable access to their network data. The Patent with regard to this technology enables Kepware to be the "Industry Standard" and will benefit the market by enabling a common infrastructure for layered and adjunct developments."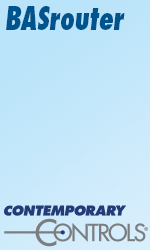 Stephen Woram, founder of COI Software said "Kepware is uniquely qualified to support the loyal, world-wide customer base of our iSNMP products. I am confident that our customers will experience a smooth transition to ownership by Kepware. Kepware is committed to the support and growth of these products and their name recognition in automation should dramatically raise the visibility of industrial SNMP."
"As Ethernet devices continue to grow in number and importance on the plant floor, SNMP's importance to manufacturing operations will grow also", according to Craig Resnick, Research Director for ARC Advisory Group. "This stems from the opportunity to leverage SNMP to derive greater value from manufacturing operations. Increasingly SNMP will serve as a foundation for visualization dashboards monitoring production assets and for Real-time Performance Management (RPM) measures applied to those assets. Kepware's relationship with most of the leading automation suppliers, along with their role in providing communication solutions to end users and OEMs, appropriately positions them to be a provider of this technology to the market."
About Kepware
Kepware is the world leader in communication software for automation and offers unique experience in both OPC and embedded device communications. Since its beginning in 1995, Kepware has focused on the development of communication drivers to automation controllers, I/O and field devices. Operating system support includes; Microsoft Windows Desktop, Windows Server and Windows Embedded (Windows CE and Windows Embedded NT/XP). Today, with over 100 communication protocols, and through the efforts of our direct sales, distribution and embedded partners, Kepware is the leading provider of communications with annual shipments exceeding 100,000 units. Kepware's responsiveness to customer needs and strong partnerships with other leading automation suppliers ensure that your next application will be a success. Ask around and you'll hear why automation professionals everywhere consider Kepware Technologies "Automation's Best Friend". (http://www.kepware.com)

---


[Click Banner To Learn More]
[Home Page] [The Automator] [About] [Subscribe ] [Contact Us]