---
Analog Devices, Inc. Selects Domosys' Power Line Technology











Quebec City, Canada – September 12, 2007 – Domosys Corporation, a leading provider of Power Line Communication Technology, today announced that Analog Devices, Inc. (ADI) and Domosys have entered into an exclusive Development and Distribution Agreement. Under this agreement Domosys will port its leading PowerBUS RHINO technology to ADI's new products and co-develop with ADI reference designs to enable electrical Automatic Meter Reading (AMR) solutions around the world.
According to the latest ABS Energy Research, at the end of 2006 there were an estimated 2.46 billion electrical, gas and water meters in the world and 58% of these, or 1.423 billion, are electrical meters. In recent years the global demand for AMR has consistently increased and has now reached a penetration estimated at 6.5% of all meters. The demand and implementation of power line solutions as a way to communicate with the electrical meters has been on the rise as well. A few years ago, Italy retrofitted 30 million electrical meters with power line communication. Deployment of AMR in China is also rapidly increasing. In the next few years there will be more roll-outs in Sweden, Ontario, Australia and Puerto Rico where AMR projects have been initiated.
"We are proud of the trust that Analog Devices Inc. has demonstrated toward our organization, our people and Domosys' latest power line technology PowerBUS RHINO. We believe that the products and brand recognition of ADI within the global electrical metering market will unleash the power of Domosys' power line technology and enable Automatic Meter Reading (AMR) solutions globally," said Alain Laflamme, President of Domosys Corporation. "Having the possibility to join forces with ADI to bring the advantages of AMR to the 1.423 billion unit electrical metering market using ADI's global distribution network is a fantastic opportunity for Domosys".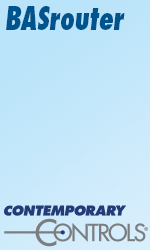 Mr. Patrick O'Doherty, Product Line Director, explains, "Analog Devices is a market leader in the field of metering components. The execution of this Agreement with Domosys is concluding a 3rd party selection process allowing ADI to get to market quickly with an existing and proven technology. In terms of Power Line Communication Technology aimed at the automatic meter reading industry, the performance of PowerBus RHINO is second to none and will enable ADI to rapidly offer a reliable solution."
Domosys' communication technology transforms any stand-alone product into a device that can be controlled or monitored either locally or remotely over the Internet. Utilizing narrow-band transceivers, signals are sent and received over existing power lines or twisted pair wires, reducing the need for new wires or infrastructure to be built.
About Domosys
Founded in 1994, Domosys Corporation is a leading provider of Power Line Communication(PLC) technology for the control networking market. Domosys is designing and manufacturing custom products for Original Equipment Manufacturers as well as marketing and selling generic products to system integrators. Domosys' products and solutions are used in a number of vertical markets such as but not limited to: Energy Management, Street lighting controls, Automatic Meter Reading (AMR) and Transportation.
Domosys Corporation is a privately held corporation based in Quebec City, Canada. To learn more about Domosys and its products and services, visit the company's Web site at www.domosys.com

---


[Click Banner To Learn More]
[Home Page] [The Automator] [About] [Subscribe ] [Contact Us]