---
Low Range Differential Pressure Sensors are Ideal for Airside Applications











Moorpark, CA – Kavlico an operation of Schneider Electric and a global business unit of Custom Sensors & Technologies (CST) is pleased to announce the introduction of their next-generation MEMS-based P992/P993 Low Range Differential Pressure sensors. These devices are perfectly suited for a variety of HVAC applications including; Variable Air Volume (VAV) systems, filter pressure monitoring, duct airflow, static pressure monitoring, gaseous leak detection, pneumatic controls, as well as medical equipment applications.
The sensors operate on a regulated 5 Vdc power supply and provide an amplified linear output proportional to pressure od .25 to 4.0 Vdc. The sensors are temperature compensated, have excellent EMI/RFI and ESD protection. Available in pressure ranges of 1" H20 through 10" H20, the sensors have absolutely NO POSITION SENSITIVITY, have low power consumption, and have superior output signal stability. Additionally, the P992/P993 sensors can be specified with a frequency output, have multiple mounting configuration option and are RoHS compliant.
The P992 replaces existing Kavlico models (P582, P592, P593, P792, and P892) and can be ordered in any configuration to match those footprints. For those applications requiring a PCB mount, the P992/P993 hits the mark. In fact, the P993 is specifically configured for control systems that are integrated into damper actuators.
"For Many years, Kavlico pressure sensors have set the industry standard for low range differential pressure measurements for a wide variety of HVAC applications", said Chris Dixon, Director of sales & Marketing for Kavlico. "Our customers require continual innovation to meet the demands of a rapidly evolving HVAC marketplace concerned with energy conservation and increasingly stringent regulatory demands." According to Dixon, "The P992/P993 industrial pressure sensors provide our customers with the capabilities to exceed these demands".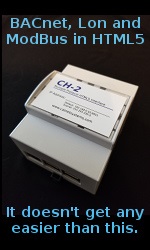 About Kavlico:
Kavlico is an operation of Custom Sensors & Technologies (CST) and is a global business unit of Schneider Electric. Kavlico is a leading manufacturer of pressure, position (LVDT & RVDT), force, level, tilt, media quality, and other specialty sensors and transducers for the transportation, industrial, and aerospace & defense markets. www.kavlico.com

About Custom Sensors & Technologies
Headquartered in Moorpark, CA, Custom Sensors & Technologies (CST) is a global business unit of Schneider Electric and is comprised of the industry-leading brands of Crouzet, Kavlico, Crydom, as well as the former divisions of BEI technologies, including Newall and Systron Donner. CST provides sensors, controls, and actuation products for the transportation, industrial, and aerospace & defense markets. www.cst.schneider-electric.com

About Schneider Electric
Schneider Electric is the world's power and control specialist. Through its world-class brands, Merlin Gerin, Square D and Telemecanique, Schneider Electric anticipates and satisfies customers' requirements in the residential, building, industry, and energy and infrastructure markets. With over 100,000 employees and operations in 190 countries, Schneider Electric generated €13.7 billion in 2006 through 15,000 sales outlets. www.schneider-electric.com

---


[Click Banner To Learn More]
[Home Page] [The Automator] [About] [Subscribe ] [Contact Us]