---
Orsus® launches Situator™ v5 – All new Situation Management software
New features include newly developed multi-site management capabilities, guard tour management functionality, an advanced debriefing tool, a new SDK and more











New York, September 19th, 2007 – Orsus, a pioneer in Situation Management software, today announced the launch of Situator Version 5, a full-featured release of their Situation Management software suite that includes significant enhancements to the software enabling greater system management and capabilities than before.
The brand new Situator Version 5 adds many new enhancements based on customer input from the many operational field-installed systems.
Situator is a security and safety Situation Management software for integrated control rooms. It creates an environment where all current and future technologies, people and actionable procedures are fused into a unified control and management platform. It leverages existing security investments and empowers security personnel to focus on exception management. With its advanced, yet easy-to-use planning tools, Situator helps transform routine and emergency plans into actionable, adaptive tasks and procedures and integrate them with virtually any security and safety devices, management systems, dynamic data sources and communication systems.
In the new version, the Situator architecture is designed and built with a multi-site hierarchy in mind. The version features powerful multi-site scalability enabling organizations to monitor, log, and control multiple sites from a principal control center or a combination of control rooms.
The new version also features an advanced debriefing tool that enables users to place various streams of logged data (video, audio, location tracking and event-log) on a common electronic whiteboard. The data can then be played back in a synchronized manner along a predefined timeline. This transforms the difficult task of correlating between multiple data sources associated with a single incident into a simple visual session.
The guard tour management feature has capabilities which help ensure that guards follow predefined routes by tracking their arrival at predefined checkpoints. In addition, appropriate procedures are initiated when emergencies occur. For instance, if a checkpoint is not reached by a certain predefined time, Situator will automatically send an alert notification to relevant personnel and point video cameras to the checkpoint area.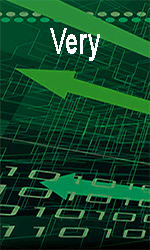 Orsus has also introduced an SDK interface, empowering system integrators and end users to integrate both existing and future systems into the Situator platform. The SDK interface, along with the significantly increased number of off-the-shelf gateways connecting access control; surveillance; alarm; analytics; and other systems with Situator, continues to provide end-users the flexibility to dynamically integrate Situator with both legacy and new systems as required.
In addition to a major user interface upgrade that makes Situator v5 easy to use, even for beginners, this version includes features such as VOIP capabilities, decision-making support mechanisms, interactive mobile/PDA capabilities, advanced dynamic GIS mapping, innovative simulation, training and reporting tools.
Situator reduces potentially costly human error, makes it easy to establish and maintain compliance with industry and government regulations and dramatically improves the speed and effectiveness of incident response and recovery while actually reducing operating costs.
Situator is available and fully supported in North America and around the world through a network of security and safety integrators. For more information, or to request a Situator demo, please visit www.orsus.com or contact Orsus at info@orsus.com .

About Orsus
Orsus® is a Situation Management pioneer. Situation Management is a new, holistic approach to optimizing situation planning, response and analysis. Situator™ is the first comprehensive Situation Management software platform to unify management of the entire Control Room Lifecycle for security, safety and emergency services where the risk of human error can lead to financial loss, injury and damage to public image. With successful implementation in a variety of industries and a reputation for innovative ideas and development Orsus possesses the knowledge, experience and determination to shape the future of Situation Management. For more information, please visit www.orsus.com.

---


[Click Banner To Learn More]
[Home Page] [The Automator] [About] [Subscribe ] [Contact Us]