---
American Electric Power selects Orsus' Situator for wide-scale deployment in 200 facilities across 11 states
Situator transforms routine and emergency plans into actionable, adaptive tasks and procedures and integrates them with virtually any security and safety system











Las Vegas, September 24th, 2007 - Orsus, the pioneer in the field of Situation Management, a new holistic approach to optimizing situation planning, response and analysis, has been awarded a contract for its Situator product suite with American Electric Power (AEP). The project includes integrating thousands of security devices, located in 200 remote sites, into a unified platform.
Situator is a security and safety Situation Management software for integrated control rooms. It creates an environment where all current and future technologies, people and actionable procedures are fused into a unified control and management platform. Situator leverages existing security investments and empowers security personnel to focus on exception management. With its advanced, yet easy-to-use planning tools, Situator helps transform routine and emergency plans into actionable, adaptive tasks and procedures and integrate them with virtually any security and safety devices, management systems, dynamic data sources and communication systems.
The AEP project marks the largest deployment of Situator for Orsus in North America. AEP is one of the largest electric utilities in the United States, with more than 5 million customers and operations that span 11 states and 200 different facilities, including power generators, transmission sites and offices. By the end of 2007, AEP anticipates that more than 25 of its facilities will be connected through the Situator platform from Orsus.
Situator's open architecture will enable AEP to unify numerous different and disparate security systems, such as access control, video analytics, and intrusion detection systems, under a single unified platform.
The systems integrator for this project is Adesta, LLC., of Omaha, Nebraska. Adesta has been a leader in providing innovative, turnkey solutions for advanced communication networks and security systems for nearly two decades. "Adesta's first priority is always to find the most effective solution for our customer", said Bob Sommerfeld, President of Adesta. "The product needs to be superior for AEP's present requirements with the flexibility to meet the future needs of one of the nation's largest energy companies. We feel Situator is up to this challenge."
With Orsus' Situator, AEP can integrate incident reporting, simulate security related events for training purposes and deploy system analysis tools to provide a comprehensive security approach. It enables the power company to also improve risk management, minimize vulnerability and comply with security regulations governing energy producing facilities.
"AEP is another example of Situator's ability to provide a scaleable, easy-to-operate Situation Management solution," said Gal Oron, President Americas at Orsus. "Power companies and other high-risk organizations demand the most forward-thinking security solutions. Orsus is proud to be able to meet these demands with Situator."
Situator reduces potentially costly human error, makes it easy to establish and maintain compliance with industry and government regulations and dramatically improves the speed and effectiveness of incident response and recovery while actually reducing operating costs.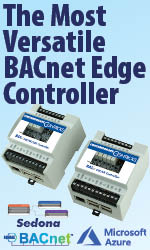 Situator is available and fully supported in North America and around the world through a network of security and safety integrators. For more information, or to request a Situator demo, please visit www.orsus.com
About Orsus
Orsus® is a Situation Management pioneer. Situation Management is a new, holistic approach to optimizing situation planning, response and analysis. Situator™ is the first comprehensive Situation Management software platform to unify management of the entire Control Room Lifecycle for security, safety and emergency services where the risk of human error can lead to financial loss, injury and damage to public image. With successful implementation in a variety of industries and a reputation for innovative ideas and development Orsus possesses the knowledge, experience and determination to shape the future of Situation Management.

About American Electric Power
American Electric Power (NYSE: AEP) is one of the largest electric utilities in the United States, delivering electricity to more than 5 million customers in 11 states. AEP ranks among the nation's largest generators of electricity, owning more than 38,000 megawatts of generating capacity in the U.S. AEP also owns the nation's largest electricity transmission system, a nearly 39,000-mile network that includes more 765 kilovolt extra-high voltage transmission lines than all other U.S. transmission systems combined. AEP's transmission system directly or indirectly serves about 10 percent of the electricity demand in the Eastern Interconnection, the interconnected transmission system that covers 38 eastern and central U.S. states and eastern Canada, and approximately 11 percent of the electricity demand in ERCOT, the transmission system that covers much of Texas. AEP's utility units operate as AEP Ohio, AEP Texas, Appalachian Power (in Virginia and West Virginia), AEP Appalachian Power (in Tennessee), Indiana Michigan Power, Kentucky Power, Public Service Company of Oklahoma, and Southwestern Electric Power Company (in Arkansas, Louisiana and east Texas). AEP's headquarters are in Columbus, Ohio.

About Adesta, LLC
Adesta is a systems integrator that brings innovative, flexible and cost efficient thinking to the design, construction and maintenance of stand-alone or integrated communication networks and electronic security systems. For nearly two decades, Adesta has offered commercial, industrial and governmental clients an efficient single point of contact for all their project issues. A trusted partner to customers and suppliers around the world, Adesta takes great pride in delivering outstanding technology and superior service. Adesta has deployed over 2 million fiber miles in more than 140 metropolitan and rural areas and completed over 800 electronic security systems in the United States, Europe, Asia, Central America and the Middle East.
---


[Click Banner To Learn More]
[Home Page] [The Automator] [About] [Subscribe ] [Contact Us]