---
Sensicast's New "SensiNet Green Solutions" Deliver Innovations for Sustainable Enterprises Through Enhanced Energy Monitoring and Efficiency
Smart Sensors provide wireless intelligence for energy management, cost savings, and sustainable business operations











BOSTON, MA and WASHINGTON, DC – September 25, 2007 – Sensicast Systems (R), the world's leading provider of turnkey wireless sensor network systems, today announced the availability of a line of new SensiNet (R) Green Solutions to monitor and manage energy consumption in commercial and industrial facilities; engender and support sustainable enterprises.
"SensiNet Green Solutions help companies achieve their goals for sustainable business. SensiNet is an innovative, clean technology platform that simultaneously helps enterprises achieve ongoing financial, social and environmental benefits," said Gary Ambrosino, CEO of Sensicast.
Built on Sensicast's patented SensiNet platform which provides low-cost, easy-to-deploy, end-to-end wireless sensor networks, SensiNet® Green Solutions include battery-powered Smart Sensors for temperature and humidity monitoring and new sensors designed to measure voltage and electrical power consumption for a broad variety of devices including electric motors, lighting, HVAC equipment, and electric generating equipment.
The three new SensiNet Smart Sensors are:
1) High-Accuracy AC Power Sensor for revenue grade monitoring
2) Extended AC Power Sensor for equipment operating status monitoring, and
3) DC Voltage and Current Sensor for string-level monitoring of Photovoltaic (PV) solar power generating systems.
Through SensiNet's inherent robust application connectivity, SensiNet® Green Solutions can be easily integrated into energy demand response and energy management systems already in place to provide for the following:
Energy Audits and Energy Modeling
Commissioning
Retro-Commissioning
Measurement and Verification
Operations and Maintenance
Design Feedback Data
"Energy usage evaluation and condition monitoring for electric machines are important in industry for overall energy savings. Traditionally these functions are realized only for large motors in costly wired systems formed by communication cables and various types of sensors. The unique characteristics of wireless sensor networks make them the ideal wireless structure for low-cost energy management in industrial plants to replace the existing wired systems." (1)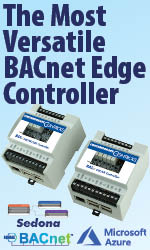 The ease of installation and low cost of SensiNet Green Solutions is reinforced by the SensiNet "wireless advantage" that eliminates costly wiring that can account for as much as 2/3 of the cost of installing traditional wired sensor systems. This cost breakthrough greatly expands the range of options available to customers for power and energy monitoring and management. It also makes extensive "sub meter" monitoring possible on a broad scale.
"The deployment of wireless sensor networks in industry could improve overall production efficiency by up to 10% in addition to reducing industrial emissions by more than 25% by 2010," said Gideon Varga, Sensors & Automation Technology Manager for the U.S. Department of Energy's Office of Energy Efficiency and Renewable Energy. (2)
"Sensicast's SensiNet Green Solutions are a powerful offering for improved energy management," said Mareca Hatler, Director of Research for ON World and author of WSN for Smart Buildings (3). "Twenty-five percent of commercial building energy reduction will be attributed to WSN in 2013, worth $7.4 billion in global energy savings. Green solutions will help building owners worldwide increase efficiency, lower costs, reduce operational risks, and satisfy the demands of customers, employees, and shareholders," said Hatler.
Energy Monitoring Best Practices
For more information see Sensicast's new "Best Practices" White Paper: Using Wireless Sensors for Energy Monitoring Improves Efficiency and Reduces Energy Costs at http://www.sensicast.com/uploadedFiles/Building%20Energy%20White%20Paper.pdf.

About SensiNet Green Solutions
SensiNet Green Solutions lets Green-minded customers collect and act upon physical, environmental, process and condition-state data, in order to operate sustainable businesses and enterprises. They include solutions built upon the SensiNet building-block platform of wireless sensor network components that reliably report on energy usage in applications, processes, and building operations to enable commercial/industrial facility managers to better manage and conserve energy. Developed by Sensicast (through research funded by the US Department of Energy, and in partnership with General Electric), SensiNet Green Solutions are proven, clean technology systems that provide sensor-driven business intelligence to help companies reduce their carbon footprint, while also improving productivity and energy efficiency.
About Sensicast
Sensicast provides turnkey Wireless Sensor Network solutions that help operating managers run sustainable commercial and industrial operations through systems that dramatically reduce costs, improve efficiency and document compliance. Sensicast's patented, easy-to-deploy SensiNet® systems capture real-time data from applications, processes, and facility conditions and make the information available and actionable through internal and remote Web-based access. SensiNet meets the needs of a wide range of enterprises—including remote monitoring of temperature, energy, moisture/humidity, and other data types; while facilitating governmental/environmental compliance. For more information: www.sensicast.com.

Sensicast and SensiNet are registered trademarks of Sensicast Systems, Inc. All other marks are property of their respective owners.
References
(1) "Energy Usage Evaluation and Condition Monitoring for Electric Machines using Wireless Sensor Networks," Dr. Bin Lu, PhD (Georgia Institute of Technology), 2006-- http://smartech.gatech.edu/handle/1853/14152 (2) "Industrial Wireless Technology for the 21st Century," U.S. Department of Energy, EERE, 2002 (3) "WSN for Smart Buildings," Mareca Hatler/ON World, June 2007-- http://onworld.com/smbldgs/

---


[Click Banner To Learn More]
[Home Page] [The Automator] [About] [Subscribe ] [Contact Us]