---
RealTech Middle East 2007 Advisory Council Includes Commercial Real Estate Industry Giants"
Carlsbad, CA - Industry leaders, Realcomm and Fleming Gulf, have named illustrious council to advise on first annual RealTech Middle East 2007 Conference, October 28th and 29th, 2007 at the Habtoor Grand Resort & Spa in Dubai.











RealTech Middle East 2007 will bring together the real estate technology industry and the Middle Eastern business community to discuss and debate global best practices that pertain to technology, automation and innovation in the real estate industry. To assist in this endeavor, producers have assembled a group of the most influential and forward-thinking real estate IT executives in the world to participate on an Advisory Council for the event.
RealTech Middle East 2007
Advisory Council
• Amjad Abbas, Chief Information Officer – Tameer
• Marwan Al Ali, Chief Technology Officer – Jumeirah
• Abdullah Ibrahim Al Areef Al Dhaheri, Director, Property Management Division, Burooj Properties
• Aamer Azeemi, Information Technology Director – Omniyat
• Arvind Bhatnager, Chief Information Officer - Damac Properties
• Mick Dalton, Senior Director Asset Management – Emaar
• Bernie Devine, Senior Manager - IT & Operations - Nakheel
• Wassim Hamwi, Chief Information Officer – Meydan LLC
• Gil Javier, Information Technology Manager – ALDAR Properties
• Harvey Klyce, Managing Director – Al-Futtaim Technologies
• Madhav Rao, Chief Information Officer - EMKE
• Mario Zambas, Chief Information Officer, Dubai Sports City
Members of the Advisory Council will work with RealTech Middle East 2007 producers to develop the educational content for the event. With all the "extreme" real estate development that is currently taking place in the Middle East, it is critical that strategic real estate IT issues be brought to the forefront. The Advisory Council's role will be to ensure that the RealTech education sessions focus on the most pertinent topics affecting the industry this year.
"I'm really excited about being part of RealTech Middle East, I've been wanting to participate in Realcomm for many years and RealTech is promising to be every bit as exciting as its twin held in the US. I've committed my time to supporting the development of this conference as I think it provides a great opportunity to highlight the industry transformation that RealTech represents for the Real estate Industry. The Conference will showcase some great speakers and topics along with excellent opportunities to meet and collaborate with our peers on topics vital to the global success of the Middle East property industry." Bernie Devine, Sr. Manager Operations & IT – Nakheel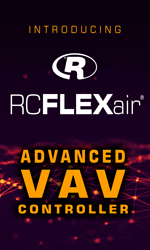 "The convergence of business solutions/software and building automation should be at the forefront of any Commercial Real Estate IT professional's mind. RealTech Middle East is the only event focused on this topic. It's a meeting of the minds that should not be missed!" Arvind Bhatnager, Chief Information Officer – Damac Properties

"RealTech Middle East is set to be an outstanding event and one not to be missed. It will provide innumerable opportunities to meet and collaborate with industry peers and focus on exciting, new developments in the Real Estate/IT sectors." Marwan Al Ali, Chief Technology Officer – Jumeirah Group

"This extraordinary group of individuals represents the smartest and most dedicated professionals in the commercial real estate industry. Their spirit of excellence and cooperation will facilitate the growth necessary to evolve the Middle Eastern region into an efficient, transparent and highly automated marketplace." Jim Young, Co-Founder and CEO, Realcomm
About Realcomm
Realcomm Conference Group, LLC is the world's leading research and educational institution that produces an annual conference and exposition on technology, automated business solutions and intelligent buildings for executives in commercial and corporate real estate. Realcomm was founded in 1999 with the goal of bringing industry leaders together each year to discuss, demonstrate and debate the latest innovations that impact the industry. Today, in addition to the annual conference, Realcomm conducts seminars, workshops, executive tours and other strategic services to educate industry professionals about the latest business solutions and technologies to improve commercial real estate development, leasing, management, and operations.
About Fleming Gulf
Fleming Gulf is part of the Jacob Fleming Group, one of the world's leading business intelligence companies that provide business-to-business conferences, consultancy services and market research. Jacob Fleming Group offices in Bratislava (Slovakia), Prague (Czech Republic), Budapest (Hungary), Barcelona (Spain), Dubai (UAE) and Cleveland (USA), specialize in organizing prestigious international conferences for Europe and GCC region, that provide groundbreaking strategies and proven technical expertise in business functional areas and vertical markets, which include the real estate, energy, finance, media, pharmaceutical and telecom sectors.
---

[Click Banner To Learn More]
[Home Page] [The Automator] [About] [Subscribe ] [Contact Us]