---
Alerton's Wireless Version of VLD-362 Pinpoints Energy Savings with Occupancy-based Sensing

Redmond, WA (September 6, 2011)—Building automation pioneer Alerton (alerton.com) today debuted a wireless version of its VisualLogicŪ Display (VLD), a fully programmable VisualLogic controller with built-in humidity and temperature sensors and configurable touchscreen display. The VLD-362W (wireless) features an integrated wireless receiver that communicates to different combinations of sensors for occupancy sensing and detecting whether doors and/or windows are open or closed. The embedded wireless receiver in the VLD-362W enables owners to efficiently install and set up room sensors that help detect energy loss—even potential security breaches—through open doors and windows. Like the original VLD, the VLD-362W includes built-in temperature and humidity sensors, 3 additional universal inputs, 6 relay outputs and 2 analog outputs; it also includes 11 preloaded, pre-configured DDC applications for out-of-the-box use. The wireless receiver supports and communicates with up to eight door/window sensors and up to three PIR sensors per VLD for occupancy sensing. The VLD-362W controller is ideal for any project that requires a less invasive device that provides energy-saving, occupancy-based HVAC control with completely programmable DDC logic.

"Besides saving wiring time and costs, the wireless VLD gives building owners the flexibility to place passive infrared (PIR) sensors anywhere they want for the best coverage of the monitored space," said Kevin Clinger, product manager for the VLD. "The preloaded applications that come with the VLD enable out-of-the-box setup, energy savings and occupancy-based sensing."

VLD controllers communicate over an MS/TP LAN so it operates as a fully functioning BACnet controller and easily integrates with the building automation system. The VLD-362W integrates seamlessly with the Alerton system and is an especially ideal solution to tie in portable school classrooms or to control hotel rooms, where the VLD-362W can interface with the hotel reservation system. The powerful VLD can also operate as a stand-alone device and provides modes of operation that enable users to program control strategies based on occupancy or schedules.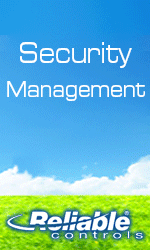 VLDs are ideally suited for specific and common applications such as hotel, class and conference rooms, and are the perfect solution for any installation that would benefit from energy savings, occupancy- based setbacks. Applications include monitoring a balcony's sliding door and mini-bar door in a hotel, school classrooms with multiple doors and operable windows. Any room used for only a part of its scheduled day can benefit from occupancy control—this includes conference rooms, portable classrooms or a school gymnasium.

In addition, as many states revise their standard building codes with more stringent energy standards—such as those found in California's Title 24, the California Building Standards Code—Alerton's VLD-362W enables customers to comply with increasingly adopted occupancy-based sensing mandates.

The VLD is available through authorized Alerton dealers. For product ordering and technical information, contact your local Alerton dealer, call Alerton at 425.869.8400 or visit www.alerton.com.

About Alerton
Founded in 1981, Alerton (www.alerton.com) is a leading manufacturer and pioneer of building automation systems for heating, ventilation and air conditioning (HVAC) equipment. Alerton advanced the industry in 1996 with its introduction of Alerton BACtalk, the first product line based on BACnet, the building industry's standard for open system interoperability. Since then, Alerton has continued to debut innovative energy management products including the VLCA-1688 advanced application controller and the award-winning VisualLogic Display (VLD) sensor-controller combination. Alerton products are found in thousands of structures, including high-rise office buildings, government facilities, university campuses, airports, hotels, school districts and hospitals around the world. BACnet is a trademark of the American Society of Heating, Refrigeration and Air-Conditioning Engineers (ASHRAE, www.ashrae.org); BACtalk and Alerton are trademarks of Honeywell International (NYSE: HON). All other product names used herein are property of their respective owners.


---


[Click Banner To Learn More]
[Home Page] [The Automator] [About] [Subscribe ] [Contact Us]