---
Tantalus Expands Commercial and Industrial Metering Solutions

Collaboration with GE enables electric utilities to maximize C&I service with powerful Smart Grid communications

Raleigh, NC – September 08, 2011 –Tantalus, a leading provider of Smart Grid communications, today announced the release of an enhanced functionality module for the GE Kv2c and Kv2c(+) polyphase meters for utilities' commercial and industrial customers. The latest product release from Tantalus extends the value utilities can gain from a smart grid implementation while offering C&I customers greater visibility and control of their energy consumption and associated costs. While accounting for about 20 percent of a typical utility's customer base, C&I customers comprise 62 percent of energy billings nationwide, according to a recent Pike Research report.

This latest product release from Tantalus addresses four critical C&I areas:
• New, more extensive reporting for critical energy data including: cumulative kWh, kVAh and kVARh, instantaneous voltage and current by phase, and combined line frequency and power factor. All, or configurable subsets, of these values can be delivered on a utility-defined interval from five minutes to two hours, or requested on-demand.
• More extensive reporting for current and prior period peak data including peak kW with coincident kVA and kVAR, peak kVA with coincident kW and kVAR, and peak kVAR with coincident kW and kVA all with optional timestamps.
• A more feature rich demand reset functionality providing both scheduled and unscheduled demand reset capabilities. This will allow utilities to better respond to customer situations where demand resets are required and avoid the costs associated with visiting the meters to perform the reset. Scheduled resets can occur on a cyclical basis, daily, weekly or monthly, or on an ad-hoc basis using a utility defined calendar. The Tantalus Utility Network, TUNet®, also monitors the meter's demand reset functionality and will report an alert to the utility should an unauthorized demand reset occur.
• An increased level of power quality monitoring, which provides more granular voltage and outage information. With voltage information returned with every interval, "per phase" outage reporting, and TRUPUSH "per phase" sag/swell alarms delivered upon occurrence, the utility is able to monitor power quality and react proactively when anomalies are detected.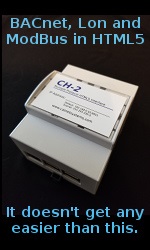 TUNet's C&I capabilities have been tested thoroughly over the last several years. For example, Missouri's Laclede Electrical Cooperative uses TUNet to deliver precise, granular data from 160 of the largest facilities at Fort Leonard Wood, enabling the military base to be a leader in energy efficiency. In Texas, the Lamb County Electrical Cooperative uses TUNet to precisely control and monitor water pump usage, allowing it to equitably compensate cooperative members for demand response events and provide a conservation mechanism.

"Our customer utilities' C&I users demand the highest performance and cutting edge functionality," said Tantalus president and CEO Eric Murray. "As broader opportunities to monetize effective energy use present themselves to end user customers, we will continue to develop and deliver leading edge commercial and industrial electric metering solutions."

About Tantalus
Tantalus provides two-way, real-time data communications networks to monitor and control electric, gas and water utilities. TUNet® – the Tantalus Utility Network – is an end-to-end WAN/LAN/HAN communications system that operates with 220 MHz RF, 900 MHz, and IP-based networks including Fiber, WiMAX and GPRS/cellular, either individually or in combination. TUNet's patented and patents pending technologies are purpose built for the Smart Grid. The Tantalus network unites a utility's applications, making advanced metering, outage management, power quality monitoring, load control, and distribution automation cost-effective and practical throughout both urban and rural service areas. For more information, please visit www.tantalus.com.






---


[Click Banner To Learn More]
[Home Page] [The Automator] [About] [Subscribe ] [Contact Us]