---
Spinwave Systems expands line of wireless Data Center Sensors

Spinwave has recently introduced a new sensor line with significantly more range than earlier models. The new sensor has an open field range of 1,000 ft. (300 m) which is a 66% increase over the 600 feet in our earlier model.

The redesign provides increased configuration flexibility, enabling the introduction of several new sensors, designed for monitoring of server racks in data centers. A single sensor can now monitor temperatures at the top, middle and bottom of a rack. Additionally, sensors that monitor both temperature and relative humidity and analog input sensors are available.

A single receiver/gateway now supports up to 50 wireless sensors/transceivers and 200 measurement points.

Background
Growth in the data center market is exceeding the overall growth in other markets by a wide margin. A recent survey by Datacenter Dynamics Research reports investment of about $30 billion during 2010–11 is projected to rise by over 16% to $35 billion in the coming 12 months.

This growth is fueled by escalating connectivity requirements, explosion of cloud computing, and an increasing emphasis on data mining which is driving a major expansion of data center capacity. The result is a demand for more computing power, server density and a corresponding increase in heat loads, resulting in rapidly escalating energy costs.

Data center operators are faced with two major and seemingly contradictory challenges:
Uptime: Customers demand connectivity! Maintaining uninterrupted operations is Priority 1.
Energy Management: 50% of energy costs in a data center are to power the servers. The other 50% is spent to cool them. Given the escalating cost of energy, energy management has rapidly risen to Priority 1A.

SENSOR BASED ENVIRONMENTAL MONITORING SYSTEMS HELP TO ACHIEVE THESE SEEMINGLY CONTRADICTORY OBJECTIVES!

Environmental monitoring, based upon data provided by sensors deployed throughout a facility, provide a real-time picture of the state of the data center. This enables an operator to detect existing problems and potential problems allowing timely corrective actions to ensure uninterrupted operations.

The data provided enables operators to develop energy management strategies such as running the data center at higher temperatures or running air conditioning units based on actual cooling demand.

Data centers are a dynamic and changing environment, characterized by frequent server upgrades, infrastructure changes and rack configurations. Wireless sensor networks are ideal in this environment due to installation flexibility and ease of deployment.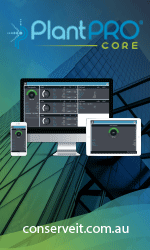 SPINWAVE IS ENJOYING INCREASING MARKET SHARE IN DATA CENTERS DUE TO ITS HIGHLY RELIABLE WIRELESS SENSOR NETWORKS AND PRODUCTS.

SPINWAVE PRODUCTS FEATURE:
High Reliability
A Spinwave network utilizes a mesh architecture and a wireless protocol which allows multiple routes for data to reach its destination. It utilizes a frequency hopping scheme (A3) that avoids RF interference by continuously and seamlessly scanning all 16 channels in the 2.4GHz spectrum for interference and automatically selects the best channel to ensure maximum data transmission reliability.
Low Installation Cost
Wireless – no conduit, wiring trays, or other construction related activities.
Easy Deployment
A complete temperature, humidity, and air pressure network can be installed rapidly with no disruption to data center operations.
Multiple Data Gateways
Integration with data center monitoring systems can be quickly and easily accomplished using common industry protocols – BACnet, LON, MODBUS and SNMP.
Flexibility and Scalability
Can be used to monitor servers in a closet or scale to a major data center. Since the sensors are wireless they can be easily moved as configurations change or can be used on a temporary basis to monitor a specific zone, aisle, or rack as required.
Proven
Spinwave products are field tested with thousands installed in data centers, commercial buildings, industrial plants, hospitals, warehouses and educational facilities.

To discuss how we can assist you in accomplishing your data center monitoring objectives email us at info@spinwavesystems.com or visit the website at www.spinwavesystems.com.

---


[Click Banner To Learn More]
[Home Page] [The Automator] [About] [Subscribe ] [Contact Us]