---
Bangkok RHVAC 2011 and Bangkok E&E 2011

from 12 to 16 October 2011, the Department of Export Promotion (DEP) - Ministry of Commerce of Thailand will be organizing Bangkok RHVAC 2011, one of Asia's most important technology and innovation showcases for the refrigeration, heating, cooling, and ventilation products. Bangkok Electric & Electronics 2011, an exhibition of the latest Thai electric and electronic goods, will be organized along side RHVAC 2011. These world-class events will present Thailand's competitiveness in these areas, and support the country's efforts as Thailand bids to become the trading hub for these products in the ASEAN region. The two exhibitions will be held at the IMPACT Arena, Exhibition and Convention Center, Muang Thong Thani.

In promoting the event, Nuntawan Sakuntanaga, DEP's Director General noted that "Thailand is conveniently located in the heart of Southeast Asia, and thus is a strategic location for international trade. Supporting factors such as skilled labor force and abundant natural resources complement the location that is ideally suited for the distribution of goods to other ASEAN countries. With the impending commencement of the ASEAN Economic Community (AEC), Thailand will benefit even further from attractive taxations and reductions in tariffs. These new tariff rates will lower production costs and stimulate ASEAN trade, which at the moment has a trade value of no less than 1.75 trillion baht per year." AEC will also allow free flow of goods, services and labor, and will be a market of nearly 600 million people.

The DEP's executive explained further that "because there are so many positive factors surrounding these industries, we feel that we must organize BANGKOK RHVAC 2011 AND BANGKOK E&E 2011 to show the world what Thailand is capable of. These exhibitions will showcase Thailand's readiness and potential to become ASEAN's manufacturing and product distribution center for cooling, heating, electrical and electronics products. And in addition to expanding the market throughout the ASEAN region, DEP is also seeking marketing opportunities throughout other regions of Asia such as Indian and China."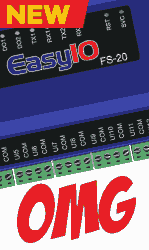 "In recent years, India has been an important part of the global economy. We view India as the gateway to the South Asian region. Thailand and India finished the preliminary free trade agreement (FTA) talks back in 2004, and we are currently adding more products and services to the list of tariff reductions. We expect to finish the current round of negotiation by the end of this year. Nevertheless, the ASEAN-India FTA was finalized in 2009 and has been in effect since 1 January 2010. Undoubtedly, the benefits from these free trade agreements will encourage ASEAN businesses to establish trade connections with those in South Asia, with India as the gateway. In light of these facts, we are aiming for US$13 billion-dollar trade volume between Thailand and India by the end l added.

B ANGKOK RHVAC 2011 will be organized under the theme, "Green Innovations for a Better Life", and will focus on products that are environmentally friendly, which would ultimately promote a better quality of life. At the fair, visitors will see the latest achievements in the heating and cooling sectors that were manufactured using state-of-the-art environment-friendly technologies. Bangkok E&E 2011 will take up the theme "Save Energy = Save the World". The exhibition will showcase the latest developments in the electrical and electronics fields that are related to energy savings.

More than 500 exhibitors from around the world are expected to occupy more than 600 booths at these fairs. We are also expecting more than 30,000 fair visitors including the manufacturers, buyers, brokers, major industry players as well as the general public.
Trade days will run from 12 to 14 October, and 15 – 16 October are public days. Doors to the event will be opened from 10:00 a.m. to 6:00 p.m. Those who wish to participate as an exhibitor can find more details at the website. www.thaitradefair.com


---


[Click Banner To Learn More]
[Home Page] [The Automator] [About] [Subscribe ] [Contact Us]