---
ASHRAE is Supporting Sponsor of Solar Decathlon 2011

ATLANTA—ASHRAE is proud to once again shine a light on the key role solar energy will play in the development of net-zero energy buildings as a supporting sponsor of the Solar Decathlon 2011.

The Decathlon—sponsored by the Department of Energy and held on the National Mall from Sept. 23-Oct. 2—is a competition in which 20 teams of college and university students compete to design, build and operate the most attractive, effective and energy-efficient solar-powered house.

"The students participating in the Solar Decathlon are the future leaders of the building industry," Ron Jarnagin, ASHRAE president, said. "ASHRAE is eager to support these young leaders in their goal of finding the best way to reach net-zero. We can learn a lot from their innovation, enthusiasm and dedication."

As part of its role as a supporting sponsor ASHRAE will host two workshops, one focusing on recent updates on commercial and residential building design standards, held Friday, Set. 23, and one focusing on renewable energy options for homeowners, to be held Sunday, Sept. 25.

To provide the Solar Decathlon student teams with the best possible engineering resources as they plan their solar homes, ASHRAE has made available a variety of resources to the student teams such as HVAC Simplified and the ASHRAE GreenGuide, to name just a few.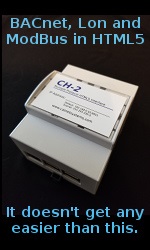 Perhaps the greatest resource ASHRAE has to offer is its members' expertise. Over a dozon ASHRAE members have been selected by DOE and the National Renewable Energy Lab to serve as Solar Decathlon Observers. ASHRAE Observers are assigned to observe two to four houses each to manage the 10 contests that make up the entire competition. ASHRAE Observers plan to dedicate several days to serve in this capacity.

"I believe that the Solar Decathlon is a unique opportunity for students to design, test, build, and see their buildings work," Dru Crawley, an ASHRAE member and volunteer Observer, said. "This hands-on application of what they're learning in a broad range of disciplines cannot be replicated any other way."

Additionally, ASHRAE has encouraged its members who live in the D.C. area to volunteer their time at the Solar Decathlon by helping to answer questions asked by the visiting public or assisting organizers with operating the competition. Whether available to volunteer for a few hours or multiple days, ASHRAE members' volunteer contribution helps make the Solar Decathlon 2011 a success.

ASHRAE also offers students, who participate in several intense days of construction, a way to relax by co-sponsoring a student reception with USGBC and AIA on Sept. 24. The reception allows participants to meet and greet decathletes, organizers and sponsors, as well as enjoy great food and the chance to win raffle prizes.

ASHRAE, founded in 1894, is an international organization of some 50,000 persons. ASHRAE fulfills its mission of advancing heating, ventilation, air conditioning and refrigeration to serve humanity and promote a sustainable world through research, standards writing, publishing and continuing education.

For more information about ASHRAE visit http://www.ashrae.org

---

[Click Banner To Learn More]
[Home Page] [The Automator] [About] [Subscribe ] [Contact Us]