---
Continental Control Systems Products at WEEC 2014

WattNode® Electric Power Meters — ANSI C12.20 Compliance Coming Soon
At WEEC 2014, Continental Control Systems will showcase the latest enhancements to its line of revenue-grade electric power meters. One of the key highlights at the show will be the company's WattNode® Revenue meters, which are currently in compliance with ANSI C12.1 and will be compliant with ANSI C12.20 beginning in Q4 2014. By providing compliance with current and next-generation ANSI standards, the WattNode Revenue meters ensure the highest possible precision for applications demanding revenue-grade accuracy and revenue-grade requirements. The WattNode Revenue meters will be calibrated using NIST-traceable equipment following the procedures specified by the ANSI C12.20 metering standard and will be supplied with a certificate of calibration.
Based on a compact design at a competitive price, the WattNode and WattNode Revenue are ideal meters for the measurement of energy production and energy consumption. The meters feature support for the Modbus®, BACnet®, or LonTalk® communications protocol or a pulse output, providing users with a cost-effective energy and power metering solution that complement the company's line of standard and high-accuracy, revenue-grade current transformers (CTs).

The WattNode and WattNode Revenue meters are designed for 120/208/240 Vac or 277/480 Vac applications and are UL- and CE-marked. In addition to revenue-grade, bidirectional energy (kWh) metering, the networkable energy and power meters provide dozens of additional measurements, including bidirectional power, demand, peak demand, reactive power, voltage, current, power factor, and line frequency.
Available in standard and revenue-grade accuracy, Continental Control Systems will also offer the WattNode BACnet. Accepted for listing by BACnet Testing Laboratory, the unit supports full self-discovery of the meter and all of its objects, offering more than 50 electric power-related measurements, 64 addresses, and selectable baud rates up to 76.8K.
Also on display will be the WattNode Pulse Opt.PV, which offers an innovative, inexpensive way to receive three independent pulse outputs from a single meter. The WattNode Pulse Opt.PV measures energy from the grid (energy consumed), energy from the inverter (energy produced), and the bidirectional energy being returned to the grid (net energy).

ACT® Series Revenue-Grade, Split-Core Current Transformers
At WEEC, Continental Control Systems will announce the release of its expanded line of ACT® revenue-grade, split-core current transformers (CTs), which provide IEEE C57.13 class 0.6 revenue-grade accuracies along with a UL listing for energy management equipment in accordance with UL 2808 and CSA/Canada 61010-1.

Perfect for use on loads up to 600 Amps, the current transformers offer the ease of installation typically associated with an opening current transformer combined with the accuracy normally found with solid-core current transformers. Featuring a 333.33 mVac output, they are an ideal companion to the WattNode® Revenue meter for revenue-grade electric power metering applications. The company's new ACT-1250 offers an innovative oblong design and small footprint, enabling users to accommodate larger parallel circuits than the standard sized CT.
CTRC Rogowski Coil Current Transformer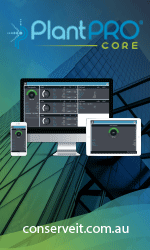 Continental Control Systems will also show its CTRC Rogowski coil current transformer at WEEC 2014. Featuring a small, flexible design that simplifies installations, especially in tight spaces, the CTRC Rogowski coil current transformer is the perfect device for making an accurate current measurement on conductors where traditional split-core and solid-core CTs are difficult to use, such as large bus bars and irregular-shaped conductor bundles.
The UL recognized Rogowski coil is offered in four standard diameters from 3.1" round (loads to 400 Amps) to 12" round (loads to 4000 Amps). Non-standard size and load configurations are available upon request.
About Continental Control Systems
Founded in 1995, Colorado-based Continental Control Systems specializes in electric power metering and current monitoring equipment. Specifically designed for building automation and control systems, the company's solutions provide key electrical system measurements including power (kW) and energy (kWh) through a variety of communication protocols including BACnet®, Modbus®, and LonWorks® or as pulse outputs. Applications for the WattNode® meter and Accu-CT® current transformers include demand management, LEED certification, tenant submetering, performance measurement /verification, and net metering.

For more information visit www.ccontrolssys.com

---


[Click Banner To Learn More]
[Home Page] [The Automator] [About] [Subscribe ] [Contact Us]