---
What is an HMI, and why do we need it in the BMS?

Regardless of the type, the goal is always the same: to provide the User with an insight into the operation of the system or machine.




Monika Musielak
Product Manager
Global Control 5


An HMI, in other words, an Human-Machine Interface, is a User Interface or dashboard that connects a person to a device, machine or system. The HMI term can be applied to any display that allows the User to interact with a device but, when we hear the phrase, it is usually connected to the industrial process as an interface between the process and the operator (coordinator).

The HMI may be used to:
Visually display data, for example, a graphic from VAV;

Track room temperature;


Monitor system inputs and outputs;

And more.
One of the examples may be using the HMI to control the air-conditioning system to check or control the temperature in a house or a building. The industrial case would be the supervision of a water pump – if it is running, how long it has been working for, etc.

The HMI can come in a variety of forms, from computer monitors or tablets to built-in displays on machines. Regardless of the type, the goal is always the same: to provide the User with an insight into the operation of the system or machine.

Each BMS system needs the User Interface, from a simple built-in LCD in a controller to a full Graphic Operator Workstations. Such Workstation is usually a PC, with an operator sitting in front of the computer and monitoring the system. He or she can analyze different anomalies and modify parameters when needed. This procedure is a delicate and essential task that guarantees the quality and efficiency of the BMS system.

However, there are situations in which we need a more straightforward solution – an object that allows the operator to check if everything is ok, do some minor changes like setting the different temperatures in a chosen area, turning pumps on or off. Also, there may be a situation when the operator should not have all of the permissions – then you create a User account with access restrictions as the operator should be able to see and manage only a part of the BMS system. In that situation, you can use HMI instead of PC and mout it wherever you need.

In this situation, you can create web graphics representing Air Handling Units (AHU), Light Control in the building, or any other necessary view and use the HMI to display them to the User.

A solution that we provide is iSMA PC Panels with an Android system, easy to mount into a cabinet or onto a wall. They can be used as typical Android Panels, where you can log in via web to any station and manage it. The only problem you might encounter is that the User will be able to access all Android possibilities, so instead of focusing on the data collected from the building, one can read the news or play games…

This is one of the reasons why we have created iSMA Android Application. It has been designed exclusively for our PC Panels with Android to connect with Niagara station. It is installed as a home application, so it will be the first thing you notice when you turn the Panel on. There is an option to activate the Kiosk Mode, which will prevent the usage of any other applications. Moreover, you can add many stations/Users, and the application will remember credentials so you can easily switch between them. Each station has its own name, and you can mark it with a different color for easy recognition.

Such a solution creates a simple yet powerful HMI that can meet many requirements and can be placed anywhere you need.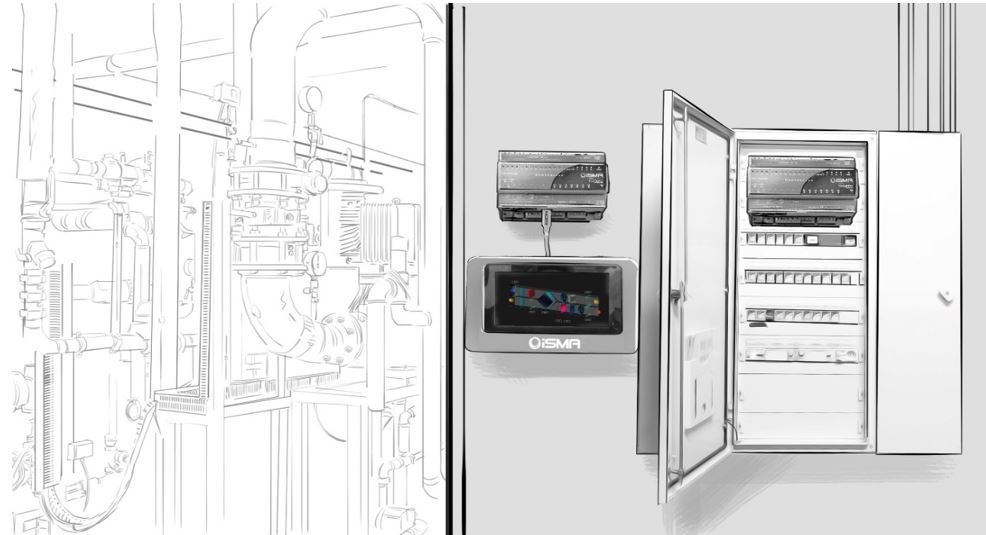 If you need more information about iSMA Android Application, please contact: monika.musielak@gc5.pl
or visit our website:
https://gc5.pl/en/produkt/isma-android-application/

---
About the author: Monika Musielak is a Product Manager in Global Control 5 responsible for HMI panels, iSMA-B-MG-IP and SfAR I/O modules for industrial automation. She made her first steps in electronics world by working as Product Marketing Manager with displays. Now, she is expanding her knowledge in BMS world.

---


[Click Banner To Learn More]
[Home Page] [The Automator] [About] [Subscribe ] [Contact Us]