---

2005 B+ Report Card for Digital Signage

2006 Outlook Very Strong

Lyle Bunn, BTV+ Director
Digital Signage and Rich Media

as published on www.btvplus.com
The elements of the 2005 Digital Signage "Report Card" range from "A" to "F" with an overall industry score coming in at a B+. This summary of key industry directions during 2005 suggests a very positive outlook for 2006.











B+ Overall – Growing supply capability, display inventory and revenues.
A Analysts and Events – Valuable business planning information provided.
C+ Media Buyers – Savvy performance under poor direction.
B Technology – Improving price/performance and inter-operability
F Media Planners – Need to stay ahead of client's awareness of digital signage.
Amid the arm-waving, proposals, pilots and promises, 2005 was a positive year for digital signage earning an overall grade of B+ due to the broadening range of organizations involved with this enabling capability, the success of current deployments and advances in both business models and the technology base.
Many firms entered and deepened their focus on the industry including suppliers, content creators, brands, location providers, retailers, consumer service providers and network owners. New approaches to digital signage emerged which broadened the field of options, RFID triggered display is poised to hit store shelves, multi-purposing of displays emerged as a key future function and the proof and rationale for digital signage advanced considerably.
Organizations and investors were wise to.. think through their business model including the framework defining possible content and digital signage use for their organization.
On the down side, there were few launches relative to the promise of this enabling capability, technology was under-used, content often went stale, investment in new networks was slow and ad-selling and CPM rates developed poorly.
As 2005 ended, "Digital Signage" is still evolving as a name. POPAI, the global at-retail marketing association, defines Digital Signage as a "network of digital displays that are centrally managed and addressable for targeted advertising, information, entertainment and merchandising".
Yet, non-networked stand-alone displays and those fueled by CD, DVD and flash cards also call themselves digital signage. Meanwhile PRN (the Wal-Mart network), and others call it "In-Store TV", which suitably describes their service, and facilitates access to TV ad budgets. "Digital display", "electronic signage" , "multicasting" or other terms are used to describe out-of-home digital display.
The "Out-of-Home" display category is an umbrella being applied to all digital signage networks by media planners and buyers.
During 2005, organizations and investors were wise to wait, holding off technology deployment, capitalizing adequately, monitoring industry developments, considering and planning for intended outcomes and defining the value of audiences that might be reached is an underpinning of the success of every digital signage network. Thinking through the policy framework defining possible content remains extremely important.
…acquisitions recognize that digital signage as "electronic publishing" has the capability to extend or replace other display and promotional methods.
Acquisitions. 2005 saw several large acquisitions. Mercury Online Solutions acquired Fred Systems in 2003 and was then acquired by 3M in 2005. Also in 2005, Thomson acquired PRN and Clarity Systems acquired CoolSign. In July 2005, FocusMedia Holdings (founded in 2003) raised US$197 Million in a NASDAQ IPO. These acquisitions recognize that digital signage as "electronic publishing" has the capability of extending or replacing other display methods. Acquisition have continued as 2006 began, attesting that the digital signage corporate business model, comprised of location agreements (i.e. viewers), technology application (i.e. display inventory), ad sales capability (i.e. revenue generation), is, at its core, a basic publishing model.
Top marks went to Research houses, event producers and the technology, with low marks to organizations supporting brand development.
Research Firms scored an "A". Three firms including Forrester Research, (www.forrester.com) Frost & Sullivan (www.frost.com) and Infotrends/Cap Ventures (www.capv.com) provided excellent statistical perspectives on the outlook of digital signage as an explosive phenomenon marching toward "Big I" industry status. Their immediate term projections reflect the "opportunities pipeline" of projects that BTV+ is tracking or involved with.
Strategy Institute presented 90 speakers at its 3 conferences, (www.strategyinstitute.com) and has six Digital Signage events planned for 2006.
"A+" was awarded to each of Event Producers. Quality conference programming is essential to the development of an industry. Significant contributions to improving industry awareness, business models, partnerships and processes have been made by event producers. In particular, The Strategy Institute (www.strategyinstitute.com) which produces executive conferences on subjects of broad economic impact, produced 3 major digital signage events including more than 90 presenters. Strategy Institute has six events planned for 2006, including the World Digital Signage Summit April 4-5 in New York. The importance of these events lies in people connecting, the exchange of information and ideas, and that perspectives and experiences related to digital signage are synthesized and put into a limited public domain. Since many network initiatives are operating in relative stealth without significant disclosure, conferences offer a vital gathering point. Digital Signage trade show floor exhibits grew at events such as GlobalShop, Digital Retailing Expo, InfoComm, NAB and others during 2005, although little was offered in terms of education at these events. Conference events will be of increasing importance as information forum.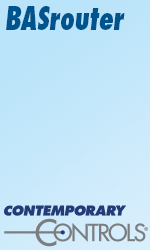 "F" mark is given to Media Planners, who designate the use of different communications approaches in marketing plans. Many have not realized that approaches may need to change in order to get better results and too few have actually looked into at-retail and public location digital signage networks as a tool for building brands. The communication objective is always brand building and revenue achievement, and location-based digital signage is a powerful new tool for supporting these goals. Savvy brands (P&G, Kraft, Nike, etc., etc, etc.) are using digital signage display… and so are savvy Media Planners.
"C+" goes to Media Buyers as a group average grade. Many media buyers are listening to digital signage pitches and $240 million was projected (Frost & Sullivan) for placement in digital signage ads. This suggests a positive outlook and excellent positioning to the Media Planners closing in on digital signage display. But, in negotiated hard, Media Planners have managed to keep CPM (Cost Per Thousand viewers) rates at low-mid single digit levels, despite the 8-20% sales lifts, 60+% ad recall, 40-60% reduction in perceived wait time and improvements in the shopping experience delivered by digital signage. This score reflects a flat "bell curve" with innovators pulling the score up. Many ad placement professionals (and the media they read) will consider digital signage their "big discovery' of 2006 and pricing structures that support development of display inventory will emerge.
"B" grade goes to the networks themselves. 2005 deployments in retail, hospitality, entertainment, service and public locations have several common characteristics. The following reflect on some of these;
Range of Approaches: Some Digital Signage networks positioned themselves to be multi-purposed for advertising display, staff training, live interactive sponsored content and collaborative communications. These will have the greatest revenue potential and will best serve both network owners and location providers. Other networks were configured with playlists for day-parted, multi-region display. Still others drew on HTML or PowerPoint publishing to produce content loops suited to average viewer dwell times. By and large, the configuration and integration of the required range of technologies, is working and is suitably staged to better serve emerging needs.
Better images – same location: Fast-food menu boards, service window and line-up display in banks, postal services, etc. have had a make-over with digital signage. Presenting dynamic, but mostly day-parted, information has improved the consumer experience on these locations. The McDonald's experience in assuring common practice across all locations, as reported in January in the Wall Street Journal, reflects a next step in exploiting the power of digital signage.
Blank screens – stale content: The incidence of blank screens appears to have been very low, (based on observation and anecdotal polling), but frequent customers at signage locations would welcome refreshed content including ads for different products (i.e. new information) or new presentations for the same products.
Forward and Store: A common network approach is to have playlists and associated media files sent to, and stored at a location server, with the most recent update then controlling playout. This common "Forward and Store" approach reduces connectivity costs and requirements, while building-in a playout contingency, based on a previous playlist being available. Digital Signage can respond to the fact that "every day is different" and consumers expect to be see interesting (not stale) content. While "forward the store" works, it should not be seen as a substitute for providing refreshed, relevant content suited to the "need state" of consumers and the retailing opportunities they present. Each day on the calendar is unique to its positioning related to a civic event, public celebration, important event (game day, election, etc) or payday. The premier instrument of a marketer is the calendar, and digital signage can bring marketing message dynamism and relevance to each day.
Use of Public Internet: Most deployments have placed limited demands on connectivity. With networks comprised generally of fewer than 50 locations, (most pilots being 10-20 locations), and the use of a forward-and-store approach, as well as the general lack of high volumes of content and unique site playlists, traffic has been easy to trickle on low traffic priority, well within the constraints of capacity, firewalls and service levels of a single Internet service Provider (ISP), or internal corporate network. As traffic (playlist and media file) volume, location numbers, geographic range, the need for deployment speed and the security requirements of digital signage networks grow, Virtual Private Networks using cost-effective satellite, can best meet network needs.
Content Loops: Networks are typically operating with a 10-20 minute playlist looping throughout an operational day, with a minimal level of day-parting. Displays are often full-screen with infotainment or non-commercial messages included with ads of 5-15 second duration. 2006 will see more ad content and with it, more day-parting with ads suited to viewer demographic (as applicable).
Focus on Technology Integration: Many technology elements, in particular content and display management software and playout servers have had to prove themselves. Technology integration, installation and signage network operations have had to be experienced. In the process, assessments of the magnitude and division of labors have enjoyed merited refinements.
Impact assessments Completed: Early networks have established the legitimacy of digital signage in generating sales lift, awareness, recall while reduced perceived wait times and improving the customer experience. Virtually every use of digital signage display generates an 8-30% sales lift, 60+% ad recall and 40-60% reduction in perceived wait time. Case studies published during 2005, and results studies presented privately to prospective advertisers have advanced the development of Digital Signage. The Platt Retail Institute (www.plattretailinstitute.org) and their partners in creating impact effectiveness reports are particularly to be applauded.
Harmonizing with other ad placements: Most networks have gained their display revenues by tapping into TV ad budgets with some out-of-home and discretionary envelope access. PRN, which operates in Wal-Mart and other locations have labeled their network as "In-Store TV" and sell a large portion of inventory at "upfronts", behaving very much like broadcast networks selling slices of the TV ad pie. This has served to establish a genre of digital signage as simply narrowcasting, or on-location private, electronic publishing. Meantime, the advantages of Digital Signage over a typical print materials supply chain are very clear. "Speed to display" is increased and supply chain costs are driven out through the use of electronic display networks. 2006 will see good examples of in-store coupon promotion, shelf level display and triggered display using RFID, sound, proximity or biometric triggers.
Impact assessments Completed: Early networks have established the legitimacy of digital signage in generating sales lift, awareness, recall while reduced perceived wait times and improving the customer experience. Virtually every use of digital signage display generates an 8-30% sales lift, 60+% ad recall and 40-60% reduction in perceived wait time. Case studies published during 2005, and results studies presented privately to prospective advertisers have advanced the development of Digital Signage. The Platt Retail Institute (www.plattretailinstitute.org) is particularly to be applauded.
---
About the Author
Lyle Bunn is BTV+ Director, Digital Signage and Rich Media. He was named in the Digital Signage Forum Top 10 Digital Signage List for 2005, and has published over 30 articles and Whitepapers on Digital Signage. He presents at primary Digital Signage events and is formerly Chair of the Education Committee, POPAI North America Digital Signage working group. lbunn@canbtv.com. Various Digital Signage papers are available at www.btvplus.com – Resources
About BTV+
BTV+ ADvantage family of digital signage services includes elements required for full signage system deployment and network operations. A core element is BTV+ ADvantage CONNECT - satellite IP connectivity. Founded in 1981 BTV+ is a pioneer of interactive image display for distance learning, multi-location digital presentation and digital signage. BTV+ uses secure, internet protocol (IP) satellite communications currently serving over 13,000 locations in USA, Canada and Mexico for clients in the retail, grocery, banking, apparel, sport, hospitality, post office, gaming and automotive sectors. Over 20,000 hours per year of live content are produced by BTV+. BTV+ operates business communications studios in the US and Canada and its core competencies include large-scale, North America-wide project management, installation and operations. BTV+ holds a central role in digital signage supply and development based on its satellite network supply and its participation with primary digital signage educational and industry events. See www.btvplus.com

---


[Click Banner To Learn More]
[Home Page] [The Automator] [About] [Subscribe ] [Contact Us]