---
| | |
| --- | --- |
| Review of Connection Community Collaboration New York | |
A special thanks to the AHRExpo organizers INTERNATIONAL EXPOSITION for providing the venue for this meeting as part of AutomatedBuildings.com's Education Sessions. This was the 15th year of providing these free education sessions which were very well attended and very interactive.

The concept of a connection community was created in the back of a taxicab by Marc Petock and myself in Chicago at AHRExpo 2012. We were searching to find words that described the communities who are working together and fueling new ways to extend the value of our building systems and effecting change and innovation.

The concept of the connection community grew from that. At last year's Dallas AHRExpo 2013 we had the first ever meeting of connection communities. The first "Why we need to be part of several Connection Communities" education session on Tuesday, January 29th, 2013 2-3:30 PM NP&T Theater C on the exhibition floor was our best ever. The original purpose of this meeting was to identify and make community users aware of the existence of very large and capable communities that could help push their data to the cloud.
Read here for more information A Collection of Connection Communities - Connection Communities Education Session AHR Expo 2013 Dallas.
When we first met and explained the size and depth of our connection communites we found that there was a need for us to collaborate and have further dialogue.
What grew from that first meeting was the idea to create a LinkedIn Group called the Connection Community Collaboration. Several of the folks that originally spoke in Dallas agreed to be the thought leaders at a meeting in New York. This first ever collaboration was held in January, just after a great snowstorm, and was reasonably well attended. I was surprised as some of the folks from the industry who expressed interest were unable to attend as AHRExpo is an extremely busy time for all and competing priorities make it difficult for us to get together. I was surprised by the other side of the equation in the fact that a lot of people that I was not familiar with showed up for the meeting providing great insight to our collaboration. Many of these people were actually the users of the connected community services and the feedback was excellent. It also identified several other organizations that were working towards similar goals and we explored how we could best collaborate with them.
The best part of community collaboration is interfacing with people that you do not normally interact with.

Ron Bernstein, part of the ASHRAE guide spec committee, identified that they were working on the part of this spec where naming trending and fault detection would be added to the specifications. Several of the connection community are looking at a better way to define the connection to this and several other web services. The ASHRAE guide spec will go out for review in March/April and I will attempt to connect most of the CCC members to its content.
From John Sublett CTO Tridium
Thank you for a great session yesterday. I'm sorry that I couldn't stick around longer afterwards. I had to make my way back to the airport. I thought it was a great discussion. I think the key point in the entire session was that no single organization or technology can do everything. The challenge is to make a collaborative, open solution work as a unified system with the ease of use of a proprietary system. These complex solutions combine both technologies and organizations. Those combinations are all about interfaces, and good technology interfaces and organizational interfaces demand collaboration.

We were saddened to hear that Andy McMillan, innovative business leader and Chairman of BACnet International, was unable to open our event because of a broken ankle. Marc Petock stepped in covering for Andy providing his take, and then providing his own take on connected communities.
Louis-Nicolas Hamer Director, Global Business Development at Schneider Electric was also unable to make meeting but Graham Martin, Chairman, EnOcean Alliance was able to step in and provide great insight to their collaboration efforts.

Our agenda other than that followed loosely our news release Industry thought leaders' share insight to Connection Communities Collaboration Meeting Wednesday, Jan. 22, 2014 1:30pm at AHR Expo in New York.

I was extremely impressed with the clarity and conciseness of all our thought leaders, although the interaction between them was not as great as I had anticipated. Very quickly when the audience got involved in providing questions, interactions between all increased. I was extremely pleased that we achieved the spirit of collaboration.

The folks from Controltrends videoed the complete session but the interaction from the audience with their backs to the camera made it difficult to document their comments. But a truley amazing production thank you Controltrends. A lots of wisdom would have been lost except for this collaboration. A link to the video we were able to extract from this event is below.
http://controltrends.org/2014/01/the-connection-community-collaboration/

Thanks for recording the voice input from the Audience as well. Special thanks goes out to Controltrends for providing this service - it's part of the amazing collaboration of the industry to get this information out to all.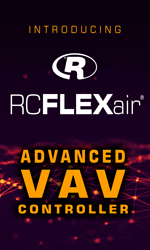 I had hoped for a higher attendance from the industry; we had approximately 50 folks out for the meeting. Competing issues from day jobs and the opportunities of AHRExpo in general, make it a tough sell and greatly reduced involvement.
We should maybe explore a more neutral time but moving from the core days of AHRExpo is dangerous as many folks only attend these days.

I believe that we need to lose the meeting reference because the collaboration was anything but a meeting. I detest meetings but this was fun and led to industry collaboration.

I propose that we call it the Connection Community Collaboratory for Chicago AHRExpo 2015, our next planned event

From last month's across my desk review:

Word of the month "a collaboratory" is more than an elaborate collection of information and communications technologies; it is a new networked organizational form that also includes social processes; collaboration techniques; formal and informal communication; and agreement on norms, principles, values, and rules" (Cogburn, 2003, p. 86).
Please join our Online LinkedIn group and become part of the collaboratory.
http://www.linkedin.com/groups/Connection-Communities-Collaboration-4837168?trk=my_groups-b-grp-v
---

[Click Banner To Learn More]
[Home Page] [The Automator] [About] [Subscribe ] [Contact Us]