---
| | |
| --- | --- |
| A Collection of Connection Communities | |
Speakers were confirmed for "Why we need to be part of several Connection Communities" education session. Tuesday January 29th 2-3:30 PM NP&T Theater C on exhibition floor.
PDFs of Power Points now online

I am extremely pleased at the response we have gotten from the industry as we set out to put our Connection Communities education session together for AHRExpo 2013 Dallas. We now have several interviews and columns that help define our connection communities. I hope this will create an interest in attending our session so you can better understand why you want to be part of several connection communities.

Why we need to be part of several Connection Communities
Ken Sinclair, Moderator with Various Industry Leaders
January 29th, from 2:00 - 3:30 pm.
Note: Location Change - New Product & Technology Theater on Tuesday afternoon.

Over the last several years organizations and groups have been extremely successful in connecting our industry with standards. The name "Connection Communities" has been attached to the purpose and function these organizations provide. I invite you to join us to learn about existing connection communities, and educate yourself to the advantage of being part of various communities.
Representatives from the traditional connection communities like BACnet, Lonmark, EnOcean, Niagara, etc., will each provide a 10 minute presentation with time for a few questions.
Some of the Connection Communities
BACnet International and the Connections Community The more engaged the building community is, from engineers and architects to facility managers and owners, the faster standards and solutions will evolve to meet their needs. - Michael R. Wilson, Business Development Manager, OEMCtrl, Marketing Committee Chair, BACnet International


Presentation by Andy McMillan, President, BACnet International
Andy McMillan, President and GM, Philips Teletrol

Andy has extensive open systems industry experience spanning office, industrial and building automation. He is currently President of BACnet International and previously chaired both North American and global user groups for manufacturing automation protocols. Andy's career has included leadership roles in strategy, product development, marketing and business development. He has been a featured speaker on open systems and automation-IT convergence at conferences in North America, Europe, Japan and Australia. Andy has co-authored a book on open systems networking and holds a dozen patents in sensors, automation and software. He has MBA and BSEE degrees from the University of Michigan and is a member of ASHRAE, AEE, PRSM, and IEEE.

EnOcean Alliance and the Connection Community The EnOcean Alliance has matured to a leading player in the industry. Going forward, the objective of the Alliance is to promote its solution-offering to system integrators, property owners and managers who are looking for cost effective ways to control and monitor their buildings. - Graham Martin, Cindy Woudenberg, Louis Hamer, EnOcean Alliance

Presentation by Louis Hamer, Enocean -Vice Chairman North America & Board Member

Louis Hamer
Vice President, Product Marketing and Business Development
SCL Elements / CAN2GO

Vice-President, Product Strategy, CAN2GO/SCL Elements Inc. With more than 15 years of experience in wireless products for telecommunications, security, and facility automation, he has brought a series of innovative products to market and has authored several patents and standards. Mr Hamer is also well versed in marketing strategies targeted to end customers, value-added resellers and OEMs. As co-owner/executive at CAN2GO, Mr Hamer built an innovative Building Automation solutions targeting the mid-market and wireless retrofits. Prior to joining CAN2GO in 2010, he cofounded Eco2Max, an engineering firm specializing in energy efficiency and building automation. Louis-Nicolas Hamer graduated in electrical engineering from the University of Sherbrooke's coop program; he has also completed technology product management and entrepreneurship training by the MIT. He is a frequent contributor to various local and international conferences and publications on the subjects of energy efficiency, greenhouse gas reduction, wireless technologies and network reliability and security. Mr. Hamer is a registered professional engineer and an accredited LEED professional.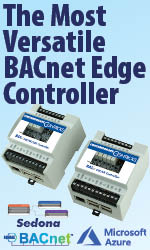 LonMark International and the Connection Community Empowering Intelligent Energy Solutions - Barry Haaser, Executive Director, LonMark International

Presentation by Tracy Markie, Chairman LonMark International

Tracy Markie has more than 30 years of experience in the control systems and energy markets. A published author and presenter, Mr. Markie's articles on the subjects of automation and energy management have appeared in more than a dozen national publications. He currently serves on the GridWise Architecture Council, a group appointed and sponsored by the U.S. Department of Energy. He also serves on the boards of LonMark International, as Chairman, and the SunSpec Alliance, an association dedicated to bringing interoperability standards to the solar industry. Mr. Markie is a Certified Energy Manager through Association of Energy Engineers and a LonMark Certified Professional. He received his B.S. in Electrical Engineering Technology from the University of Maine and his MBA from the University of Connecticut. He has held various technical and managerial positions at Intel Corporation, United Technologies, Tronix Corporation, and National Semiconductor.

Niagara and the Connection Community Community events like the Niagara Summit and the Niagara Forum encouraged participation of 3rd party companies using Niagara, and the attendance grew year after year. - B. Scott Muench, Vice President, Marketing and Business Development,J2 Innovations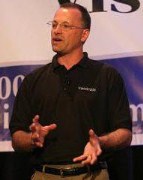 Presentation by B. Scott Muench, Vice President, Marketing and Business Development, J2 Innovations
Scott is responsible for marketing and sales activities at J2 Innovations, with his primary focus on attracting new customers and establishing new business partnerships. He also plays a key role in the company's strategic planning and business development. Previously, Scott served as Director of Sales and Sr. Applications Engineer for Tridium and for the last decade has been an active spokesman for the Niagara Community. Prior to Tridium, Scott has held various roles with a large System Integrator where he gained 10 years of experience in the building automation space.

OpenADR 2.0 and the Connection Community The OpenADR community is relatively young. Founded two years ago, the group has grown to nearly 80 companies. - Barry Haaser, Managing Director, OpenADR Alliance

Presentation by Barry Haaser, Managing Director of the OpenADR Alliance
Barry Haaser is the Managing Director of the OpenADR Alliance and plays a leadership role in a number of energy related organizations, including SGIP, EIS Alliance, LonMark International, and the USNAP Alliance. Barry is the President of the Lakeview Group, a company providing marketing and association management services. Prior to starting his own company, Barry spent 15 years with Echelon Corporation (ELON) where he held a number of marketing and business development positions in the U.S. and Europe. Barry was previously Vice President of Marketing at Alacritech and Director of Marketing at Saratoga Systems. Barry holds a Bachelor of Science degree in Business Administration from San Jose State University. Barry currently sits on the Board of Directors of SGIP 2.0, Inc.
Additional opinions on connection communities.

The S4 Group and the Connection Community The Connection Community is member directed, member moderated, very agile, and can frequently morph itself to meet the needs of its membership. - Steve Jones, Managing Partner, The S4 Group, Inc

A Vision for Connection Communities What distinguishes a Connection Community from "just" a community? - Andy McMillan, President and GM Philips Teletrol
Industries' Connection Communities Blur How does your product or service connect to everything in our online world? Which Connection Communities is it part of? - Ken Sinclair, AutomatedBuildings

Controls Goals: Collecting Connection Communities - Ken Sinclair, Publisher, AutomatedBuildings.com
Haystack Connect 2013 - A New Industry Event Bringing together the companies, communities and people who are redefining smart and connected systems. April 29-May 2, 2013, Chattanoogan Hotel, Chattanooga, TN. - John Petze, Principal, SkyFoundry
Click here For more information Our other Education Sessions at AHR Expo Dallas 2013 Trends and Direction of Smart Green Building Automation

---


[Click Banner To Learn More]
[Home Page] [The Automator] [About] [Subscribe ] [Contact Us]