Born Again Connected

To catch sail in today's winds you need to "Get Out of Your Head" and imagine what being "Born Again Connected" might mean?
In taking our messages about our Education Emergency to AHRExpo 2020 Orlando - THE WORLD'S LARGEST HVACR MARKETPLACE we need to imagine what every HVACR product would look like if it was "Born Again Connected".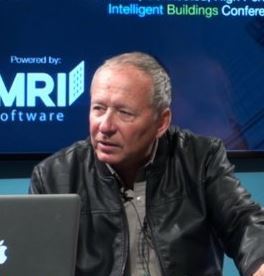 Perception of our reality is everything. We need a method to disconnect from our perceptions and imagine ourselves "Born Again Connected." Please read this month's review.

"Open" Your Mind, Get Out of Your Head. On the journey to truly open systems, the first thing we have to open is our minds, unhinge our biases, simply said, "Get Out of Your Head." Please read this month's review
Our contributing editors prepare for their Open Discussion For Open Future session at AHRExpo Orlando some of their insight follows.

Are Existing Companies Built to Die? This article is about the importance of understanding how and if businesses can capitalize on all the shiny new tech that exists in the market. And how the embryo of a re-born connected strategy might look like. If you are worried that new technology isn't delivering as expected, and wondering why that is so? Then this might be something for you. - Nicolas Waern "The Building Whisperer"
"OPEN" Means Different Things to Different People The word's meaning is defined by the audience and its interests. - Zach Netsov, Product Specialist, Contemporary Controls
Automated Buildings will be celebrating the amazing women in this industry by featuring articles with female-identifying authors for the month of March. There will also be a panel on "Pulling More Women into the Ranks of Smart Buildings Leadership" at the upcoming AHR Expo, and we would love to see you there.

Read this article for insight Why you should hire women And how to get started - Monica McMahen, Director of Marketing, Optigo Networks

How will you celebrate International Women's Day?
Our attempt to be Born again connected involves us being much more active on social media follow our almost daily posts and discussion on Linked with now over 17,750 followers. Over 300 joined this month.

https://www.linkedin.com/in/ken-sinclair-8246965/detail/recent-activity/shares/
Interact with our magazine in real time with over 3715 others.
And over 1360 followers on Twitter feed https://twitter.com/Ken_Sinclair
As always this new issue is a nest of great articles, columns, reviews, new products, interviews and of course the steady stream of news depicting our rapidly evolution and journey to "Born Again Connected."

Tell all our sponsors you saw their ads on the AutomatedBuildings.com web-site and thank them for supporting your free access to evolving Automated Building Industry information. Click on their ads and view their valuable products and services. Please review all Our Sponsors.

The news just keeps flowing thru our web-site, and RSS feeds daily, and of course the only way to find what you are looking for in the vast quantity of information on our site is with our site search engine http://www.automatedbuildings.com/search/sitesearch.htm

As always lots of new products, plus be sure to check our event calendar to see the number of events we have in our future.


---

[Click Banner To Learn More]
[Home Page] [The Automator] [About] [Subscribe ] [Contact Us]