Building Engagement Platforms + "Decarbonization"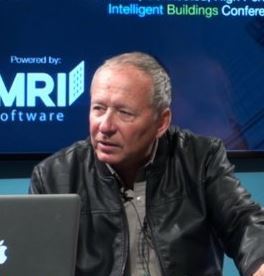 These reviews set our January 2020 Theme give them a read;

The Building Engagement Platform combines previous platform generations on a flatten, secured IP horizontal architecture with the touch points, tools, ingestion of real-time data streams and workplace applications.
Embracing the importance of the shift in smart city thinking and action in spite of National and International floundering started us on a journey of deep discussion of what "Decarbonization" and our Climate Emergency means to our industry?
Our contributing editor Marc provide his prediction for - 2020 the year of the platform— especially open platforms. Lots of other trendings discussed.
Niagara Summit is where Tridium brings together its full global community of master systems integrators, building engineers, application developers, building owners and facility managers. Nowhere else will you find such a powerful mix of people ready to discuss how we are going to make our commercial buildings, data centers and industrial plants more intelligent, cyber secure and energy efficient as well as safe and healthy for the people inside.
Be sure to catch our contributing editor Therese Sullivan @AHRExpo
Pulling More Women into the Ranks of Smart Buildings Leadership Therese and panellist, Gina Elliott, Monica McMahan
As you can see this 2020 Issue has content from 5 women industry leaders. That is record but I am sure we will see more as those quietly working in the background are pulled into leadership.

More of our contributing editors weigh in big in this issue.
Open Future of Building Controls
Brad White Editor
The Path to Interoperable Systems and Controls
Calvin Slater, Climatec Editor
Born Connected
Nicolas Waern, The Building Whisperer Editor
Next Generation OT Cybersecurity
Toby Considine, TC9 Inc. Editor

NIST Framework
Anto Budiardjo, New Deal Blog Editor
We are often asked why is our website so ugly?

The answer is because it is built on a base of HTML 0.0 over 20 years old. Before the days when we gave control of our advertising to Google and we pushed our own controlled ads with our own server-side software.

Does anyone remember Microsoft FrontPage and Frames? Common Gateway Interface CGI?...big smile
Created in the '90s, CGI was the first technique for generating dynamic content.

The advantage is everything still fits and 20-year-old links still work. We can still present a 20-year-old article with today's advertising and then direct you back to the latest issue. BTW we have never changed our advertising rates in over 20 years, we likely should. :-)
We are very impressed that the basic old HTML still retrieves pages 20 years later. Well done a great standard with longevity built-in.

Also kudos to our virtual server provider BareMetal.com Inc., web-hosting and domain-registration specialists since 1995. We came to know them when they hosted the first online CCS manual. We have never lost a file and up time has been amazing.

Many services and links depended on the URL of each article, interview, review, etc not changing.
Every time a new kid....big smile takes over a web site they with one command change the URLs without a redirect breaking thousands maybe millions of links and our collective history is lost. I love history 50 years in the industry has taught me that it is important.

From Y2K to 2020 it has been a journey Click on 3D for a fly over - a blur of our past 20 years
As always this new issue is a nest of great articles, columns, reviews, new products, interviews and of course the steady stream of news depicting our rapidly evolution and journey Never stop Learning follow us to AHRExpo

Welcome our newest sponsor. Ankalabs https://ankalabs.com/ combines industry-proven open source technology combined elegantly to change the Smart Buildings space.
Tell all our sponsors you saw their ads on the AutomatedBuildings.com web-site and thank them for supporting your free access to evolving Automated Building Industry information. Click on their ads and view their valuable products and services. Please review all Our Sponsors.

The news just keeps flowing thru our web-site, and RSS feeds daily, and of course the only way to find what you are looking for in the vast quantity of information on our site is with our site search engine http://www.automatedbuildings.com/search/sitesearch.htm

As always lots of new products, plus be sure to check our event calendar to see the number of events we have in our future.


---

[Click Banner To Learn More]
[Home Page] [The Automator] [About] [Subscribe ] [Contact Us]