---

Building Engagement Platforms

The Building Engagement Platform combines previous platform generations on a flatten, secured IP horizontal architecture with the touchpoints, tools, ingestion of real-time data streams and workplace applications.

Ken Sinclair

Founder, Owner, Publisher AutomatedBuildings.com
Both Marc Petock our contributing editor and I attended the CoRE TECH event in San Jose where platform discussions were everywhere.

That inspired Marc to write this great article for us The Evolution of the Building Platform The age of IoT, IP and digital transformation are increasingly common across a range of industries and are revolutionizing them. No industry is immune, and most certainly, not ours. - Marc Petock, Chief Marketing & Communications Officer, Lynxspring, Inc.

Let's turn to today. Leveraging digital technology is not new. What is different is what I call the Building Engagement Platform. Our buildings are no longer passive places where we just work. They are digitally enabled, and they are social. They have become ecosystems and places of engagement in which there are interactions between occupants and their surrounding environments, communications between IT and OT, exchanges between HR and facility management---all to create engaging experiences to make the workplace smart, comfortable, safe, productive, healthy, secure, achieve higher levels of performance and become adaptive, meaningful environments.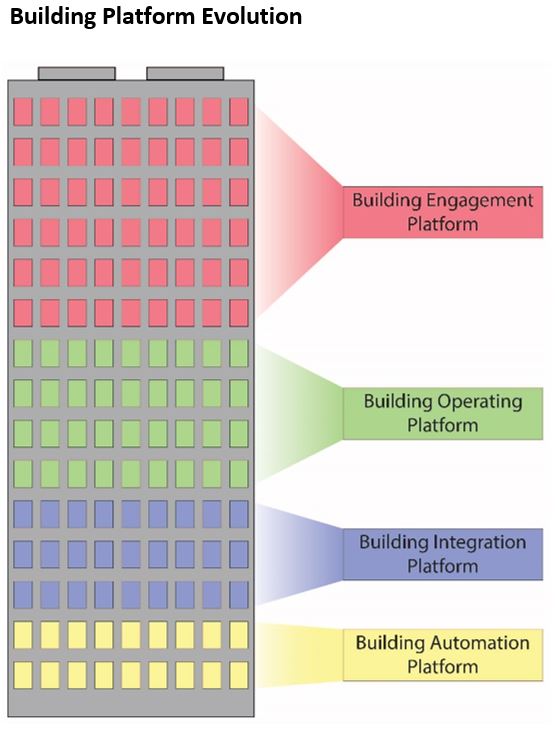 The Building Engagement Platform combines previous platform generations on a flatten, secured IP horizontal architecture with the touchpoints, tools, ingestion of real-time data streams and workplace applications. It streamlines efficiencies, manages workflows and allows for collaboration and information sharing in order to meet occupant experience expectations, drive new service delivery and produce new outcomes. The most important perspective resulting from the building engagement platform is the relationship between technology and outcomes and the roles each play in driving value.

Please read the complete article

I want to follow this article with some great examples of what Marc is talking about and share some other folk's thoughts on the evolving engagement platforms.

Hi Ken,

I just got a chance to read Mark's full article. Today, EMIS fits best into the Building Operating Platform category of his framework. They're mostly focused on optimizing building performance and O&M activities.

I agree with Mark 100% - the next evolution is to expand outside of that O&M silo and into other areas of the business, including engaging the occupant. I've seen two ways this is playing out:

1. The BOP, BAP, or BIP simply feed data to other mostly stand-alone applications that perform some engagement tasks. There isn't really a holistic Building Engagement Platform. For example, a DGLogik dashboard kiosk, which displays data in the lobby of the building. Or the Comfy app, which lets occupants control the temperature in their space. They're engaging people, but they have a very limited scope.

2. A holistic Building Engagement Platform that connects all users of the building together in one place. Applications connect to the platform in two-ways, and nothing is stand-alone. Examples of this category are Willow and Prescriptive Data, but new ones are emerging.

JAMES DICE energy efficiency innovator

Prescriptive Data designs its solutions by collaborating with building operators and engineers, and maintains a living lab of over 15 million square feet of New York real estate in which it vets new concepts, technologies, sensors and applications.

The sponsors of the CoRE TECH event provided great insight into the evolution of these Platforms. Here are a few examples.

A CRE building is full of connected or connectible things that can be unified to drive new use cases and provide a better experience for employees and tenants. Improving the employee experience is an opportunity for corporate real estate leaders to work with owners and operators of commercial office spaces to create smart, flexible and responsive workspaces. A Smart Building Digital Twin connects people and space, enabling operators and occupants to take action based on context-rich and real-time information about their smart environments. https://www.thoughtwire.com/

The State of Flexible Office Space - Once considered a niche offering, flexible office space has become a prominent component of building owners' and corporate occupiers' real estate strategies. As such, it represents a structural shift in office leasing that will survive—and perhaps thrive—in an economic downturn.This shift has come at a time when business models predicated on sharing, such as Airbnb and Uber, have disrupted traditional industries. While the real estate industry is rarely a first mover, especially with trends that might disrupt how it is valued, the explosive growth of flexible office space this late in the economic cycle is not surprising. This report explains how flexible offerings have caused a structural shift in the U.S. real estate industry. It also explores potential growth opportunities and the sector's likely prospects in a recession scenario.https://www.cbre.com//lets-talk-about-flex-us-flexible-office-market-2019?

DIGITAL WORKFORCE CREATE EMPLOYEE EXPERIENCES THAT EXCEED EXPECTATIONS - Detect space activities, find a quiet space, assure the coffee is always hot while delivering to operations the key statistics they need to ensure your digital workspace continues to thrive. https://www.iofficecorp.com/digital-workspace-solutions

51% OF SEATS ARE UNUSED AT ANY GIVEN MOMENT - While most organizations prioritize space in cost-savings initiatives, we know that 51% of assigned seats are unused at any given moment. Unassigned spaces, poor density planning, and spaces that don't reflect workplace needs further strain real estate portfolios, and so do ballooning maintenance costs, or poorly negotiated leases. Archibus provides the insight and automation necessary to optimize your portfolio to support your budget and your people. https://archibus.com/

Workplace Experience - One of the most important roles of the workplace is to make employees more productive and that starts with an ideal workplace experience. Your workplace should create an environment that reduces friction and enhance employee productivity. With SpaceIQ, you have the power to deliver an amazing, seamless, and productive workplace experience. Enable your employees to quickly find a colleague, meeting room or hotel desk. Make meeting room/hotel desk booking and ticketing a breeze with SpaceIQ's mobile app. Give your employees more time by eliminating distractions of an inefficient workplace with SpaceIQ mobile app and Slack integrations. https://spaceiq.com/

Optimize your Workplace
 with AI-Powered Utilization Analytics - Obtain unprecedented insights about the built environment with a simple, scalable people-counting sensor that can be installed in minutes. https://vergesense.com/

A direction change for the autonomous car in the autonomous building, our building autonomous cars go up and down ...big smile - Kone has taken a cue from the automobile industry, which has increasingly platformized.

Elevators of the future will have "virtual windows," voice-activated controls, music-streaming, and more — that's if Kone has its way, at least. The Finnish engineering giant, best known for autowalks, automatic doors, escalators, and — yes — elevators, unveiled its grand vision at an event in London yesterday. For its endeavor, Kone has taken a cue from the automobile industry, which has increasingly platformized with connected services spanning diagnostics, entertainment, navigation, food delivery, and more. Translated into the skyscraper realm, Kone is striving to make elevators a platform, allowing its clients to tailor services such as music, customize digital displays with local information or panoramic views via "virtual windows," improve accessibility, and enable voice commands. https://venturebeat.com/2019/11/30/kone-monetizes-connected-elevators-with-alexa-spotify-and-digital-displays/amp/

Are platforms Open? by definition, they are but by implementation they are not? Who owns the data? At what level to we access and store? Platforms need to be open and include other platforms while sharing and interconnecting their data. Data at the device is a new trend changing how and where we define open. Where should the platform start and end? The edge of the virtual building is blurring.

Independent industry research company Verdantix has recently ranked Siemens Smart Infrastructure as a leading provider of the Internet of Things (IoT) platforms for smart buildings. The "Green Quadrant IoT platforms for Smart Buildings 2019" report assesses 13 companies that Verdantix considers as shaping the market, which is still at its infancy but seeing strong competition.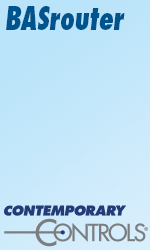 Definition suffers from functional creep The Standard Framework
The acronym "EMIS", short for energy management and information systems, is an umbrella term designed to wrangle together 5 technologies, separated by whether they focus on "meter-level" data or "system-level" data.

Of course all these platforms require connectivity which builds on this chapter - Building Wireless Inside Out - Wireless connection to the Internet is among the top three most important factors for tenants who are searching for office space. These article continues the discussion and suggest how new wireless will further shape the evolving engagement platforms.

Spanning the Gaps - IoT edge devices and enterprise networks are often incompatible. Enterprises and clouds run on IP packets and heavier protocols such as HTTPS, TLS and XML. It takes processing power to run these–power often beyond the reach of smaller battery-powered edge devices. Even with improvements, Wi-Fi is enterprise network compatible but too heavy for many edge devices.
That's why wireless sensor networks such as Bluetooth, Thread, ZigBee, Z-Wave and others evolved. These compact, efficient stacks run on tiny microcontrollers, sipping power as sensors send data in small bursts. Alongside wired control networks are more wireless technology such as 6LoWPAN, ISA100 and WirelessHART. Real-time protocol conversion in a gateway brings data from these devices into IP-based enterprise networks. https://devops.com/when-gateways-go-away-with-cellular-iot/?

How should cities prep for 5G? 6 experts weigh in - "5G, for all its glories and what it will bring... [has] a darker side. It will exclude people, and we've got to find new models with the private sector," said Salford, England's CDO. While 2019 has been a big year for 5G, the tech will only ramp up in 2020 as major telecom companies promise to roll out nationwide mobile networks.Promised deployments have left city leaders to ponder what they should do to prepare, with issues remaining around litigation, bridging the digital divide, aesthetics, environmental impacts and local control. An air of uncertainty may loom as leaders look for the best ways to proceed, both through partnerships with telecoms and in writing regulations and policies. https://www.smartcitiesdive.com/news/how-should-cities-prep-for-5g-6-experts-weigh-in/566855/


Faster 5G roll out could reduce cumulative carbon emissions by 0.5 billion tonnes of CO2 globally by 2030
How will accelerating 5G roll-out reduce carbon emissions from mobile networks? 5G technologies as drivers of sustainability https://stlpartners.com/research/curtailing-carbon-emissions-can-5g-help/

The rate and amount of change presented daily to our industry requires that we all are part of Addressing our Education-Emergency We need to be constantly learning. Stop your hectic life pace today and learn something new that will be worthy to teach your followers. Strive to diversify, step out of your comfort zone; don't just learn, learn something completely different. Open your mind! We are amidst an Education Emergency there is so much to learn and it is time sensitivity as we need to understand the changes that are upon us.
---


[Click Banner To Learn More]
[Home Page] [The Automator] [About] [Subscribe ] [Contact Us]