---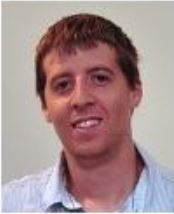 EMAIL INTERVIEW – Brad White and Ken Sinclair

Brad White, P.Eng, MASc, President,
SES Consulting Inc.
Open Future of Building Controls
and the Role of Buildings in the Climate Emergency

AHR Expo 2020 Preview

In a preview of two education sessions at this year's AHR Expo in Orlando, Contributing Editor, Brad White discusses two areas of emerging interest and opportunity to the HVAC controls community. Brad will be moderating the session: Next Generation HVAC Controls: Open Discussion for Open Future and will be participating in the session: Building for a Climate Emergency. In this interview, Brad offers his thoughts on how these two topics are changing the BAS world and offers a preview of what attendees can expect.
Sinclair: Last year's session on Open Controls was unexpectedly popular, drawing a standing-room-only crowd, what can attendees expect to hear this year on this topic that's new?

White: We were really excited by the large turnout and enthusiastic (and opinionated) audience last year. In 2019 our discussion was somewhat theoretical, talking a lot about the potential of those that go beyond open protocols and embrace open-source hardware and software, well-documented APIs, and the like. Last year, our discussions touched just a few isolated examples of movement in that direction. In the past year, our panellists have really been running with some of the ideas that were generated coming out of last year's AHR and have done some frankly amazing work starting to turn that vision into reality. There's been a lot of development on both the software and hardware front in a short amount of time.

Sinclair: Sounds exciting, can you give us a few examples?

White: The most tangible example I can think of is from one of our panellists, Calvin. He has designed and manufactured his own controller, with plans to open source the design files so that anyone can access those, modify them however they like, and build their own custom controller based on his design. We'll have the controller at the session for anyone who wants to take a look.

We've also been doing more work in launching services for our clients that are based on open source and free software and hardware like Plotly, MongoDB, Google Data Studio and Volttron. Finally, there are some exciting new projects that aim to bring together BAS hardware and software so that they are no longer inseparable, such as is envisioned by Project Sandstar. These initiatives move us away from the proprietary and closely coupled hardware and software that is offered by every manufacturer today, to a model more like the IT industry where users are free to choose a combination of best in class hardware and software that best meets their needs.

Sinclair: Is your Open Controls session in Orlando going to cover other areas of open source development in the industry as well?
White: Yes, definitely! All of our amazing panellists from last year are returning this year. In addition to my views as a consultant, we have integrators, BAS vendors, and other product manufacturers represented, meaning that we'll be talking about both open software and hardware. I expect that we'll delve into such topics as the Sedona Framework, the impact of low-cost hardware like Raspberry Pi, and lessons that the BAS industry can learn from open source initiatives in the IT world. We may also delve into the potential future impact of emerging technologies to have an impact on our industry, such as 5G and the blockchain.

Sinclair: In one of your other sessions, you'll be talking about Buildings and the Climate Emergency. Can you tell us more about what to expect in that session?

White: This topic is one that strikes deep at my motivation for getting into this kind of work in the first place. In the past year or so, we have started to see a large number of governments, from national to municipal, start to issue declarations of Climate Emergency. Essentially, a recognition that climate change has gotten to the point where urgent action is needed to stave off the worst projected effects. Many of these declarations are largely symbolic at this point, but we see a number of jurisdictions follow these declarations with very meaningful policies that will drive real change. Interestingly, the boldest action is coming from a number of leading municipalities, including New York City and my home, Vancouver. In these large cities, commercial buildings are a major source of emissions and thus a target for strict regulations. These regulations are poised to dramatically alter how our buildings must be operated, particularly those existing buildings that currently rely on emissions-intensive sources of heat and electricity.
Responding to these new regulations will be a huge challenge. Billions of dollars of investment will be required to transform the building stock to meet increasingly strict regulations. But this is also an enormous opportunity for our industry to develop and deploy low carbon solutions. To being blunt, there is going to be a lot of money to be made in fighting climate change and that's something that all of us who work on buildings should be excited about.

Sinclair: What are the other sessions will you be participating in this year?

White: It's a full slate this year. In addition to the two sessions I already mentioned, I'll be joining three others fighting where I will be joined by Scott Cochrane of Cochrane Supply. The first session is our annual Trends in Building Automation Session, where we'll be discussing industry trends and speculating wildly about where we see things going in the future. This year's theme is Redefining BAS for 2020, which should be an interesting discussion.

In the second session, we'll be talking about Attraction and Retention of Hyper Digital, IP-Enabled Millennials and Generation Z. This session will be all about the people side of the businesses that Scott and I run, and how we attract and retain the best people.

Finally, our third session is on Becoming IP-Enabled: People and Products. In this session, we'll focus more on the ongoing shift in BAS away from legacy network configurations and onto IP platforms and the challenges and opportunities that will bring.

Sinclair: Anything else we should be on the lookout for in Orlando?

White: There is always far too much to pack into 3 days. I would certainly recommend checking out the other Automatedbuildings.com sessions. I am particularly excited about this session on Pulling more women into Smart Building Leadership as I think these are the sorts of conversations that are way overdue in our industry. I also always enjoy the Connected Community Collaboratory, nowhere else do you ever see so many industry titans in one place sharing their enormous experience and wisdom. Aside from that, you'll probably find me strolling around the Building Automation and Control showcase. I look forward to seeing you all there!

---


[Click Banner To Learn More]
[Home Page] [The Automator] [About] [Subscribe ] [Contact Us]