---
Building Health Resources


We have provided connection to resources that will allow you to qualify and quantify the value of Building Health as a very important part of the productivity puzzle.



Founder, Owner, Publisher AutomatedBuildings.com
Our July issue is full of Building Health information
I was pleased to be part of this Realcomm session in San Diego.

TRACK: Top of Mind
Smart Buildings and WELLNESS – Technology's Role in Healthy Buildings
For years, we've known that certain workplace behaviors impact our overall health. Sitting too long, breathing conditioned air, drinking fountain water and lack of sunlight all play into the wellness conversation. Recent research suggests that WELL and Fitwel Certified buildings are becoming more commonplace for companies interested in new standards for good business. Occupants want to know that the place where they spend much of their time is looking out for their well-being. New technologies and concepts – including Fitbit programs, hyper-sensored water, and air infrastructure, and new ideas such as telemedicine – are topics that will be covered by this world-class smart building wellness panel.
Joseph Allen Director, Healthy Buildings Program HARVARD CENTER FOR HEALTH AND THE GLOBAL ENVIRONMENT and Pete Scarpelli Operating Advisor PEGASUS CAPITAL ADVISORS
https://www.realcomm.com/ibcon-2017/program/at-a-glance/
Listed below are several links Building Health valuable resources for our industry.

BUILDING EVIDENCE FOR HEALTH THE 9 FOUNDATIONS OF A HEALTHY BUILDING
The 9 Foundations of a Healthy Building DOWNLOAD PDF

Smart Buildings are Occupant Focused and Healthy Reconstructing Buildings into Platforms and Services Nordic Smart Building Convention 2017

Research: Stale Office Air Is Making You Less Productive Joseph G. Allen MARCH 21, 2017
How often do you consider the air quality in your office and how it affects employees and their productivity? Chances are it's not often.

There is a tendency to assume that, as long as commonly used standards for air quality are met, it won't be an issue. But these standards aren't very high. One common international standard that governs how much air is brought in from outside, "Ventilation for Acceptable Indoor Quality," does not even purport to assure "healthy" air quality.

http://naturalleader.com/thecogfxstudy/ What if indoor air quality could improve decision-making? New studies from the Harvard T.H. Chan School of Public Health's Center for Health and the Global Environment, SUNY Upstate Medical University, and Syracuse University have found that improved indoor environmental quality doubled occupants' cognitive function test scores. Additionally, occupants in high-performing, green-certified buildings had higher cognitive function scores than occupants in similarly high-performing, non-certified buildings.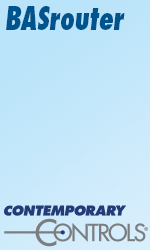 STUDY I: INDOOR ENVIRONMENTAL QUALITY COGNITIVE FUNCTION

STUDY II: BUILDINGOMICS
The elusive "Make Me Happy" button Apr 04, 2017 It's our job to help people find happiness in our controlled environments so we can claim our piece of the lucrative productivity puzzle ...

Sensing the Change Are we fully sensing the change IoT is bringing to our industry? Maybe the best way to answer that question is to look at how we are changing the way we are sensing.
More articles http://www.contractormag.com/search/node/sinclair

Wellness Resources part of March theme "Engaging Satisfaction & Wellness."
Documenting Productivity and Well-Being - Health, Well-being, & Productivity and the 3-30-300 rule is a good fit with IBcon, San Jose.

The 7 Concepts of the WELL Building Standard Each of the seven concepts - or petals, as WELL calls them - is based on established industry standards, like those created by ASHRAE.
Healthy Buildings: Fad or the Future? by Ken Dooley | May 19, 2017, | Nordic Smart Building Convention

The Health and Well-being boom seems to be influencing every industry at the moment, and it's no surprise that this also includes the real estate sector. This is especially relevant to office buildings where more and more employers want to ensure that they are providing a healthy workplace. The trend is growing as it is seen as an important way to attract and retain staff and also to increase productivity by decreasing sick leave.
https://www.linkedin.com/pulse/uberization-comfort-satisfaction-wellbeing-ken-sinclair?trk=mp-reader-card
https://www.linkedin.com/pulse/make-me-happy-button-ken-sinclair?trk=mp-reader-card
---


[Click Banner To Learn More]
[Home Page] [The Automator] [About] [Subscribe ] [Contact Us]